Explore Shows from this Story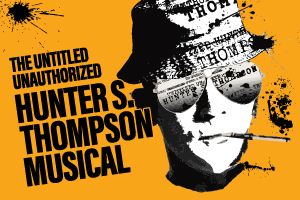 Final performance: October 8, 2023
Interview: Joe Iconis's Passion Project: Bringing Hunter S. Thompson to the Stage
Musical-theater's favorite rabble-rouser is back with a new musical that is the rabble-ist of rouses: The Untitled Unauthorized Hunter S. Thompson Musical.
Joe Iconis's latest work — debuting now at the La Jolla Playhouse — lives up to its (un)title. It's a bio-show about the infamous gonzo journalist and his iconoclastic exploits, and his run-ins with figures like Richard Nixon. If you think Thompson isn't the most ideal figure for a musical, you're not alone: at first, songwriter/co-book writer Iconis didn't either. And that's precisely why he's spent the last decade getting it ready for the stage.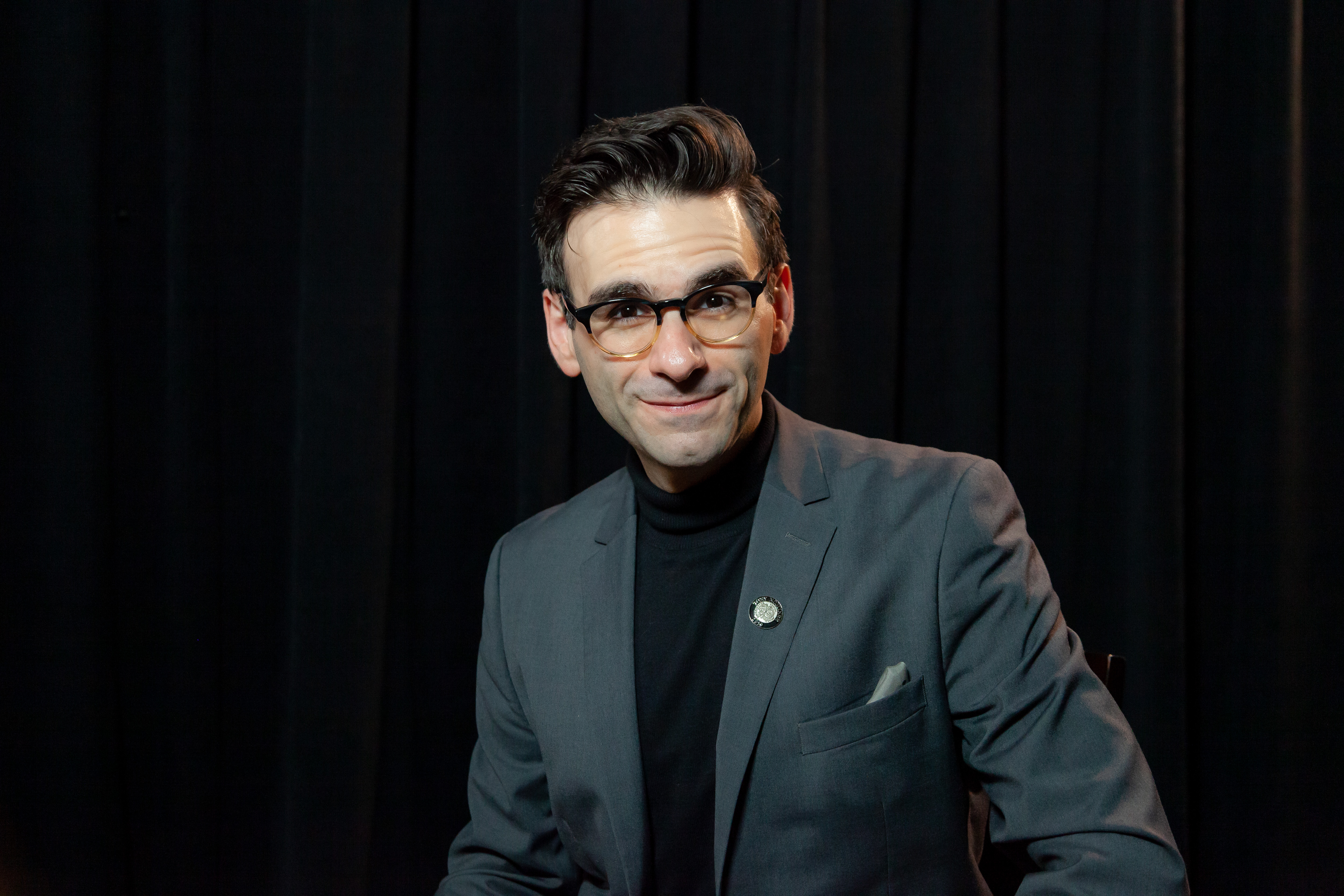 This conversation has been condensed and edited for clarity.
After all these years of working on this show, what is it finally like to see it on stage?
It's certainly the longest gestation I've ever had for anything. I started working on it for real in 2011 but it's been on my mind since 2007. It's been in my life in one way or another for my entire career; before any show of mine was ever produced, I had been thinking of this particular show. So to see it on a stage…What's weird about it is that it feels no different from any other show I've ever worked on. It's like all the years kind of float away and it feels new and alive and immediate. But the weight of all that time hangs over everything in both good and bad ways. Everything feels so pressurized because it's been so long coming. It's funny to see the things that have lasted for 10-plus years, virtually unchanged, and the things that have gone through so many changes that they're unrecognizable from what they first were. And I think the fact that all of this writing from different times in my life coexists in the show helps give it the sprawl that it has.
How did you settle on Hunter S. Thompson as a subject?
I had been familiar with his writing in high school, but it was the Fear and Loathing in Las Vegas movie that turned me onto who he was. I was a big movie fan and I ended up going to see it with my grandparents because it was rated R. From there, I had a passing familiarity with his work, but when he died in 2005, there started being all these firsthand accounts from people who knew him and lived with him.
What I was taken by was that some of the accounts are really in conflict with the public persona that he had, the cartoon version of him that was a renegade, pill-popping, wild man. They were talking about this person who cared deeply about his writing, passionately about politics, felt like America was doing a disservice to marginalized people, and was committed to his craft and what he believed. And then there were the stories that lived up to the image of someone who would consume the amount of drugs and alcohol per day that he did. The fact that these two things coexisted — the sensitive, moralistic artist and the absolute lunatic — was intriguing to me. I thought he was a compelling character and probably an awful person to hang a musical on, so I had to do it.
A lot changes in the world over 10 years. How did you adjust the piece to the differing eras we've lived through?
This is the most overtly political show I've ever written, so the subject matter just can't help but be in conversation with the time that it's taking place. Over the years, I've kept trying to have the show speak directly to what was going on at the time. The things that have happened between 2008 America and 2023 America are unimaginable, so it became "How do I possibly now include this?" The election of Donald Trump was bad for our country, but I was annoyed on behalf of my musical because now I had to include that. But at a certain point, I realized that there was no way to be directly on the nose because the world was changing so much, and that made me get to the root of the things that were going on. As soon as you start stripping away the names and specific people, you're left with these basic issues that people are struggling with.
As usual, you've worked with a lot of the actors involved — what has it been like to watch them grow as performers over the last decade?
It's the best thing in the world. I love them so deeply. I love actors in general. Whenever I'm working on a show, whether it's with people who I've worked with for years or people who I'm working with for the first time, I love to wrap the material around them. But to be able to do that with people who I've been working with for so long, and to see how they not only grow into the nooks and crannies of the roles, but how they grow and get better as performers, is the biggest thrill.
And Christopher Ashley is an awesome director. He's confident enough in his own abilities to be open to me bringing all these people to the table who, when we started, he didn't know who they were. Typically, with a director like him, the first thing they want to do is get rid of everyone who's done the show and put their own stamp on it by casting new people. He never once did that. He loves actors who are strange and specific and don't fit into a box. To be able to collaborate with him and with all these people who just keep getting better…I love it so much.
Featured In This Story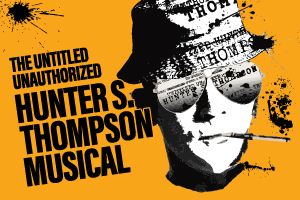 Final performance: October 8, 2023