Hippest Trip — The Soul Train Musical Announces World-Premiere Casting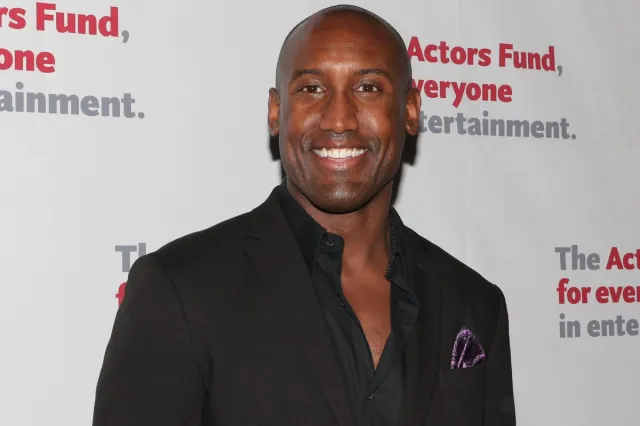 American Conservatory Theater has announced the full cast and creative team for its world-premiere production of Hippest Trip — The Soul Train Musical. Performances will run at at A.C.T.'s Toni Rembe Theater from August 25-October 1.
The cast (in alphabetical order) will feature Terence Archie (Ensemble), Angela Birchett (Delores), Unissa Cruse (Swing), Quentin Earl Darrington (Don Cornelius), Kayla Davion (Jody Watley), Sidney DuPont (Tony Cornelius), Jennifer Marie Frazier (Ensemble), McKenzie Frye (Ensemble), Cameron Hah (Cheryl Song / Ensemble), Amber Iman (Pam Brown), Richard James (Tyrone Proctor / Ensemble), Jaquez (Jeffrey Daniel), Justin Jorrell (Ensemble), Jahi Kearse (Ensemble), Alain "Hurrikane" Lauture (Don Campbellock / Ensemble), Alora Tonielle Martinez (Ensemble), Miki Michelle (Ensemble), Mayte Natalio (Rosie Perez / Ensemble), Amanda Le Nguyen (Swing), Aché Richardson (Ensemble), Roukijah Rooks (Ensemble), SeQuoiia (Ensemble), Charlene "Chi-Chi" Smith (Damita Jo / Ensemble), Aya Travick-Best (Swing), and Maleek Washington (Ensemble).
Based on the iconic TV show that brought Black music, dance, and style into every living room in America, the musical is described as follows: "Journey back to 1971 Chicago, when Black entrepreneur and radio DJ Don Cornelius transformed the pop culture landscape by recognizing the lack of Black musical artists on television. Within a year, his local dance show went national and became one of the longest-running shows in television history. Elegant, determined, and complicated, Cornelius set trends for nearly 40 years by giving a stage—and a camera—to the artists who created the soundtrack of multiple generations, and to the dancers, many of whom went on to became superstars."
Hippest Trip — The Soul Train Musical, eyeing a future Broadway run, features a book by two-time Tony nominee Dominique Morisseau (Ain't Too Proud), choreography by three-time Tony nominee Camille A. Brown (or colored girls…), and direction by Kamilah Forbes.
Rounding out the creative team are Kenny Seymour (music supervision, orchestrations, and arrangements); Jason Sherwood (scenic designer); Dede Ayite (costume designer); Jen Schriever  (lighting designer); Jonathan Deans (sound designer); Aaron Rhyne (projection designer); Mia Neal (wigs designer); Sean Kana (music director); Zane Mark (dance arranger); X Casting / Victor Vazquez, CSA (casting); Adesola Osakalumi (associate choreographer and dance consultant); Rickey Tripp (associate choreographer); Matthew Johnson Harris (associate director); Eryn Allen (associate music director); Anixter Rice Music Service (copyist); Randy Cohen (keyboard programmer); Ann James (intimacy and cultural coordinator); Stori Ayers (writer's associate); Kevin Bertolacci (production stage manager); and Shannon Hammons and Wesley Apfel (assistant stage managers).