Go Inside Broadway's Velocity of Autumn With Post-Show Talkbacks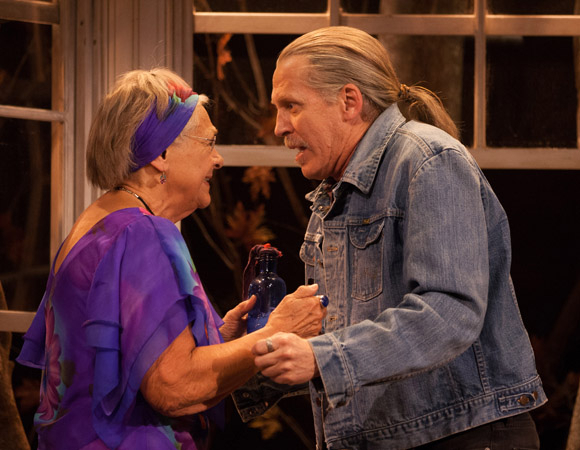 The Broadway production of Eric Coble's The Velocity of Autumn will host a series of post-performance talk-backs with the play's stars, Oscar winner Estelle Parsons and Tony winner Stephen Spinella, as well as members of the show's creative team, from April 1-20 at the Booth Theatre.
Audience members attending those performances will be invited to stay for the discussions, which will cover the creation of the show and how a new Broadway play comes to life.
The two-character drama centers on Alexandra (Parsons), a 79-year-old artist who has locked herself in her Brooklyn brownstone and surrounded herself with Molotov cocktails after arguing with her family about where she'll spend her remaining years. It's up to her estranged son, Chris (Spinella), to become the family's mediator.
The production is directed by Molly Smith and will feature scenic design by Eugene Lee, costume design by Linda Cho, lighting design by Rui Rita, wig design by Paul Huntley, and sound design by Darron L. West.
Click here for tickets.