Gideon Glick on Cultivating an All-New Role for Samuel D. Hunter's The Harvest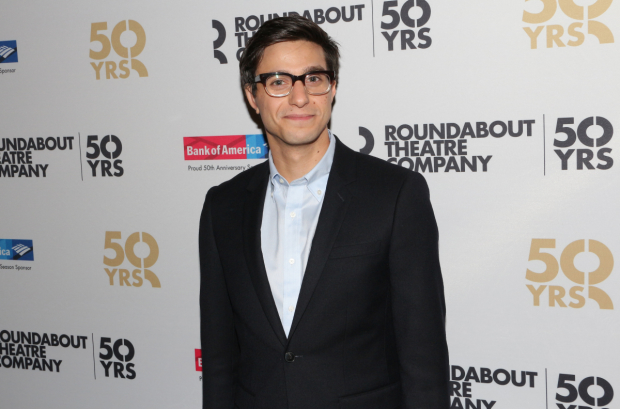 Gideon Glick is headed to Broadway later this season as Jordan, the disillusioned twentysomething city dweller at the center of Joshua Harmon's Significant Other (a role he originated during the show's 2015 off-Broadway run). But first, Glick is taking on a character that — despite belonging to Jordan's gender and generation — he says "could not be more different."
In Samuel D. Hunter's The Harvest, Glick plays Tom, one of five Pentecostal Idahoans preparing for a missionary trip to the Middle East. As best friend to the spiritually conflicted protagonist, Tom spends the play trying to support his hurting companion, while also struggling with the idea of losing the one person that means the most to him.
Glick shares his insights about that fraught friendship, the reasons behind his ongoing collaboration with Hunter, and the unanticipated blessings of learning to (theatrically) speak in tongues.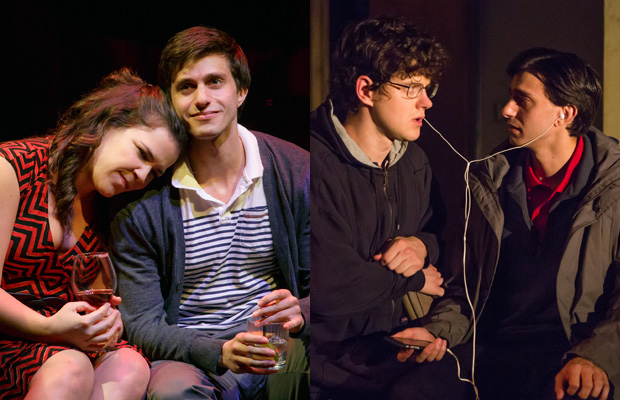 This is your second Samuel D. Hunter play. Tell me about working with him.

It's a collaboration that I feel very strongly about. I find Sam to be brutally honest and he writes so beautifully especially for characters. I find that it's easy to craft a character just using his words. He also happens to be the most wonderful person. He's a kind sweet soul and so smart. I love him as a person and I love him as an artist.
Is the community represented in this play one you're familiar with?

No, it's not. This is the first very defined Christian that I've ever played. I'm Jewish and I went to Jewish day school, so I was familiar with growing up in a religious setting, but it's a completely different religion. It was very illuminating and exciting to research because I'm not that familiar with the New Testament. I majored in art history in college, so the only New Testament stuff I knew was through medieval art. But familiarizing myself with the Pentecostal Christians, Christians that speak in tongues, and then also familiarizing myself with modern representations of Christianity, that was really fascinating. I enjoyed researching for this show, like, I watched VeggieTales because I was sure that these kids grew up watching that.
And I would watch a lot of Christian faith documentaries, a lot of religious movies, like a TV series called The Bible, and I started looking at the New Testament and reading it because I felt like these kids would know it like the back of their hand.
Josh and Tom also have an impressive grasp of classical music. What do you make of that connection they share?

It's their intimacy; it's their platonic way of expressing their attraction to each other, and their love.
I think their relationship is romantic, but it's not definable. I don't think they have the vocabulary for it because of the community that they grew up in. So it's all subtext, which is exciting as an actor to play. It's not something they can define to each other. It's literally that they don't have the vocabulary.
Was Sam able to provide insight about this group of people?

You know, he grew up in a fundamentalist high school. In terms of the Pentecostal Christians who speak in tongues, he didn't grow up with those people, but he understands fundamentalism in a very astute and smart way.
How did you learn about speaking in tongues?

Researching Pentecostal Christians involved basically going online and watching people talk about their church. I didn't, unfortunately, get to go to a Pentecostal church, but it was finding literature about Pentecostal Christians, Christians who speak in tongues, and videos about people who speak in tongues.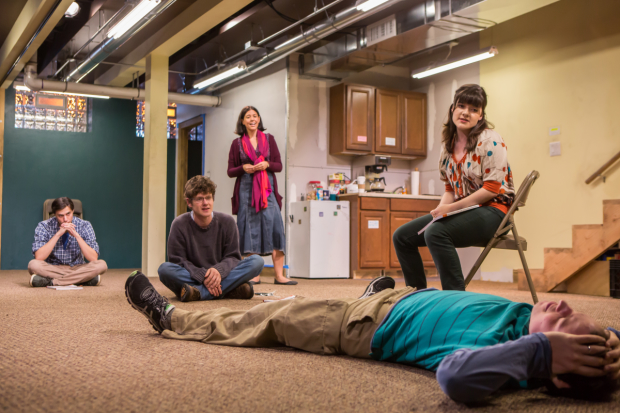 Was that part of the script difficult to learn?

It was so hard. Sam wrote out everything, so every character has their own version of tongues. It's character-specific. Everyone has a different style and each character has a different mastery of it. In terms of memorizing, we had to start super early. We, collectively as a cast, started a month before rehearsal just because it was so hard.
But it's such a fantastic way to start a show, it's almost like a theater game — a beautiful warm up. And what I find is so interesting is we come back and we talk about it and we all seem to always have the same feeling about what the tongues were that day. We're predominantly on the same wavelength, which I find to be so exciting. Sometimes we'll say, "Oh, today, it was a little bit more violent, today is a little bit more internal, today was a little bit more anxiety-ridden or sad." And there's a strange mind meld that kind of happens with it.
Is there anything you admire about these characters?

Oh my god yes. I really admire their faith. And yes, that comes with crises of faith. To believe in something so strongly and then to question it, I think is a beautiful and scary thing. I think the majority of the characters are going through that and I admire that very much. The bravery they have in terms of committing and then also in terms of quite the opposite, of doubting — because to doubt in this community is just as scary.