Edgar Allan Poe-Inspired Nevermore to Play Final Performance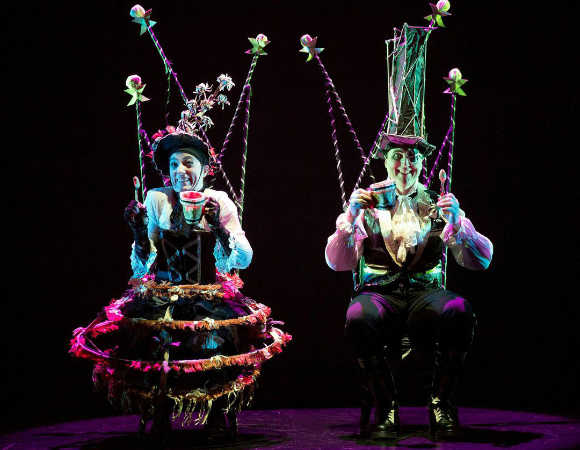 Nevermore — The Imaginary Life and Mysterious Death of Edgar Allan Poe will play its final off-Broadway performance on March 29 at New World Stages. The production will have run for 12 previews and 72 performances. It opened on January 25.
Nevermore is a whimsical production following Edgar Allan Poe as he struggles with tragedy and addiction, poverty and loss — all while producing some of the world's most original literature. The musical play blurs the line between fact and fiction, exploring the events that shaped Poe's character and career.
Originally produced by Canada's Catalyst Theatre of Edmonton in 2009 to commemorate the bicentennial of Poe's birth, this production of Nevermore includes six of the seven original cast members: Gaelan Beatty, Shannon Blanchett, Beth Graham, Ryan Parker, Garett Ross, and Scott Shpeley.
The design team includes sets, costumes, and lighting designed by Bretta Gerecke. Choreography is by Laura Krewski, and sound design is by Wade Staples.
For tickets and more information, click here.