Explore Shows from this Story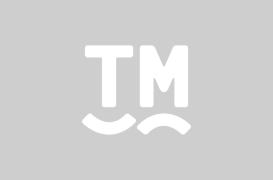 Ebersole, Neuwirth, Selya, Tune, et al. Set for Dance Rocks
Charlotte d'Amboise, Christine Ebersole, Melissa Manchester, Kathleen Marshall, Elizabeth Parkinson, Keith Roberts, John Selya, Benji Schwimmer, and Tommy Tune will be among the performers and presenters at Dance Rocks: An Electrifying Evening of Entertainment, a benefit for Career Transition for Dancers, to be held at 7pm on Monday, October 29 at City Center.
The event will honor Tony Award winner Bebe Neuwirth, Anna K. Paltz, and the Jerome Robbins Foundation. Other performers at the event will include artists from American Ballet Theatre, Dance Theatre of Harlem, The Joffrey Ballet, the Parsons Dance Company, and many more.
Tickets to the gala, including a post-performance supper and dancing at the Sheraton New York, are $600-$1,200 per person and can be ordered by calling 212-228-7446 x33. Tickets to the performance are $45-$130 and can be ordered by calling 212-581-1212 or visiting www.nycitycenter.org.
Featured In This Story