Drama Desk-Nominated Bello Mania Returns to the New Victory Theater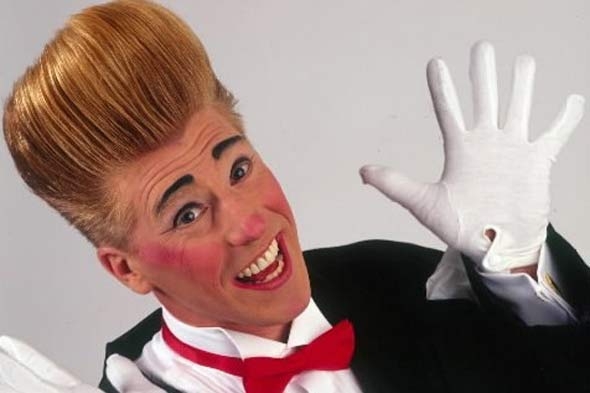 Bello Mania, a family-friendly circus performance featuring aerial acts, trampoline tricks, and tightrope high jinks, will return to the New Victory Theater from April 4-20. Performer Bello Nock, with his trademark tower of hair, will delight and thrill audiences with feats of high-wire dexterity and miniature-bike cycling skills.
In 2013, Bello Mania was nominated for Drama Desk's Unique Theatrical Experience Award, which recognizes outstanding shows that do not fall into the usual theatrical categories of plays and musicals.
Joining Nock will be host Matthew Morgan and performers Andrew Pratt, A.J. Silver, and Nock's daughter Annaleise. The show also features writing and direction by Nock's wife, Jennifer, set design by David Miller, musical direction by Guido Naus, costume design by Eric Winterling and Kay Torralva, and safety and technical direction by Steve Curtis.
On April 17, the New Victory Theater will host a special autism-friendly performance of Bello Mania, which will be modified to accommodate and support the sensory, social, and emotional needs of individuals on the autism spectrum.
For tickets to Bello Mania, click here.