Drag Artist Willam and Drew Droege to Join Titanique Off-Broadway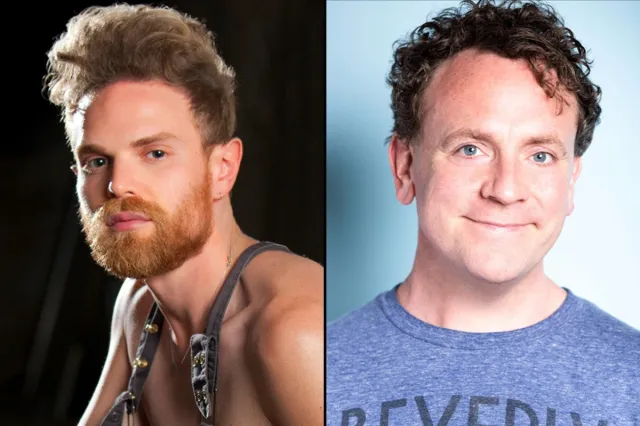 Titanique, the musical send-up of the blockbuster film Titanic, has announced two new cast members set to join the off-Broadway company at the Daryl Roth Theatre. RuPaul's Drag Race star Willam will take over the role of "Victor Garber" (currently played by Anthony Murphy) beginning Tuesday, September 5, while actor-comedian Drew Droege (Bright Colors and Bold Patterns) will take over the role of "Ruth" (currently played by Russell Daniels) beginning Thursday, August 31.
Written by Tye Blue (who also directs), Marla Mindelle, and Constantine Rousouli, Titanique spoofs the classic love story of Jack and Rose to the music of Céline Dion, featuring iconic songs including "My Heart Will Go On," "All By Myself", and "To Love You More."
The cast currently stars Jackie Burns as Céline Dion, Lindsay Heather Pearce as Rose, Michael Williams as Jack, Brandon Contreras as Cal, Anne Fraser Thomas as The Unsinkable Molly Brown, and Marcus Antonio as The Iceberg. Cayleigh Capaldi, Brad Greer, Dimitri Moise, Nya, and Kristina Walz round out the ensemble. Chani Maisonet and Terrence Williams Jr. join the cast as background vocalists on September 5, and Tess Marshall joins as a swing on August 31.
Titanique is scheduled to run at the Daryl Roth Theatre through January 7, 2024.