Britney Coleman to Play Bobbie in Company Tour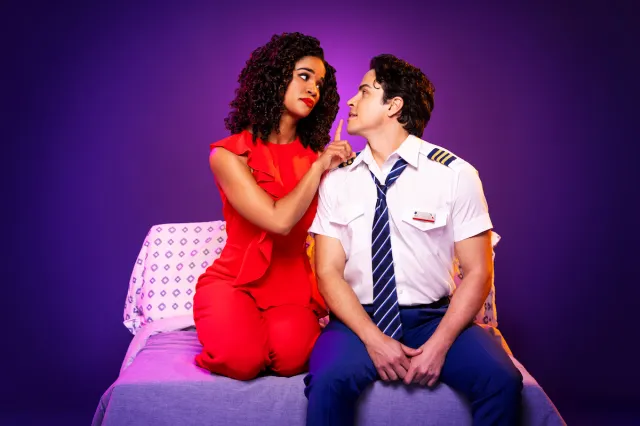 The producers of the Broadway revival of Stephen Sondheim and George Furth's Company have announced complete casting for the North American tour, which is set to launch at Schenectady's Proctors Collaborative (October 8-14) followed by a run at Detroit's Fisher Theatre (October 17-29). Click here for a complete list of tour stops.
Britney Coleman will play the lead role of Bobbie, originated by Katrina Lenk on Broadway. Judy McLane will play Joanne, the role played by Patti LuPone on Broadway.
They will be joined by Kathryn Allison as Sarah, Matt Bittner as David, Ali Louis Bourzgui as Paul, Derrick Davis as Larry, Javier Ignacio as Peter, James Earl Jones II as Harry, Marina Kondo as Susan, Matt Rodin as Jamie, Emma Stratton as Jenny, Jacob Dickey as Andy, Tyler Hardwick as PJ, and David Socolar as Theo.
The complete cast of Company also includes Matthew Christian, Christopher DeAngelis, Kenneth Quinney Francouer, CJ Greer, Elysia Jordan, Beth Stafford Laird and Christopher Henry Young.
A radical revival of a musical that debuted on Broadway in 1970 and featured a male actor in the central role, Company depicts Bobbie at her 35th birthday party, with all her friends wondering why she isn't married. The show features some of Sondheim's best-known numbers, including "You Could Drive a Person Crazy," "The Ladies Who Lunch," and "Being Alive."
The production is directed by three-time Tony Award winner Marianne Elliott. The creative team includes Liam Steel (choreography), Joel Fram (musical supervisor, additional vocal arrangements), Tony Award winner Bunny Christie (set and costume design), Tony Award nominee Neil Austin (lighting design), Tony Award nominee Ian Dickinson (original sound design), Keith Caggiano (tour sound design), Tony Award nominee David Cullen (orchestrations), Sam Davis (dance arrangements), Chris Fisher (illusions), and Campbell Young Associates (hair, wig, and makeup design).