2024 WhatsOnStage Awards Ceremony Set for London Palladium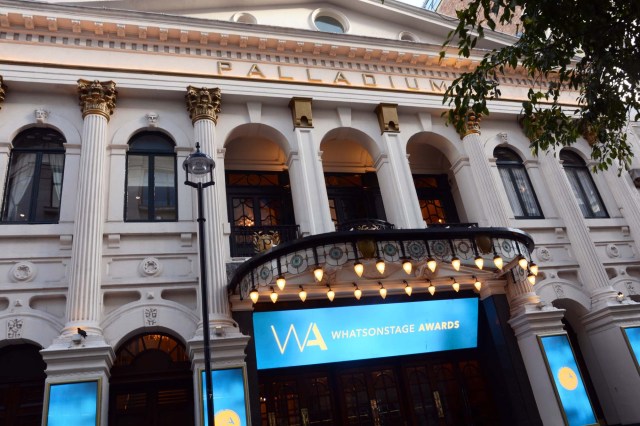 The 2024 WhatsOnStage Awards will take place on February 11 at the London Palladium.
Celebrating the most recent UK theater season, the WhatsOnStage Awards (created and presented by TheaterMania's sibling website) crown winners across a range of categories, most of which are determined by public voting. The ceremony, coproduced with creative directors Alex Parker and Damian Sandys, features live performances from top talent and a 24-piece orchestra.
WhatsOnStage's Darius Thompson-Smith and Alex Wood said toda,: "We are incredibly excited for this new chapter for the WhatsOnStage Awards – now at The London Palladium. Moving to this new location will give us more flexibility with performances, more price points for purchasers and allow the evening to bring in an even larger audience. Alongside a huge 24-piece orchestra overseen by Alex Parker, we're determined to create an unforgettable evening for theatre fans.
"We cannot express just how important and rewarding our time at the Prince of Wales Theatre has been over recent years – with brilliant, warm and accommodating teams at both Delfont Mackintosh and The Book of Mormon, who have leant us their home time and again. Now bring on The Palladium!"
Nominations are currently open and will close on Thursday. November 23 ahead of the shortlist being announced on Thursday, December. Voting will then open at the same time, closing on Thursday, January 11. Winners will be announced during the ceremony. You can nominate in the awards now.