Brad Zimmerman's My Son the Waiter, a Jewish Tragedy Extends Off-Broadway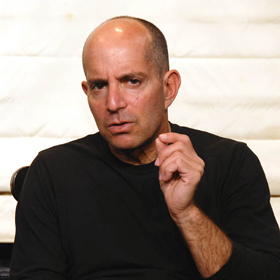 Brad Zimmerman's solo comedy My Son the Waiter, a Jewish Tragedy has extended its run at Stage 72 – Triad Theatre. The show, which began its initial 12-week run on October 10 and was originally scheduled to close on December 31, is now on sale through March 2.
Written and directed by Zimmerman, who also stars, My Son the Waiter tells the story of how Zimmerman, now pushing 60, waited tables in New York for a mind-numbing 29 years, before finally taking himself seriously enough to study stand-up comedy, and write a one-man show about waiting until his mid-50s to perform onstage.
Zimmerman is an actor and comedian who has opened for George Carlin and Joan Rivers. He is also known for appearing on HBO's The Sopranos.
For tickets and more information, click here.