Public Theater Announces Playwrights for Emerging Writers Group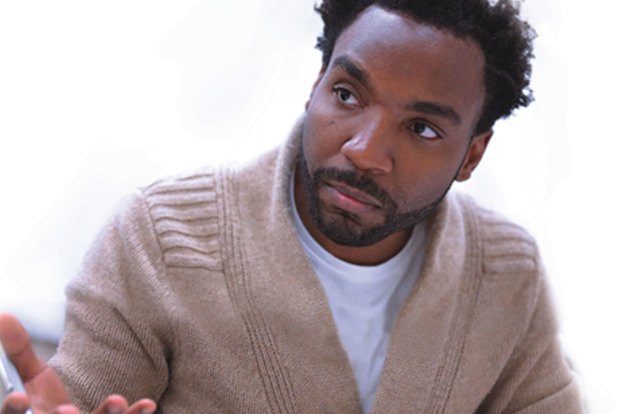 The Public Theater has announced the 10 new playwrights for the 2016-17 Emerging Writers Group. Now in its sixth cycle, the Emerging Writers Group is an ongoing initiative that targets playwrights at the earliest stages in their career, creating an artistic home, and offering support and resources for a diverse group of up-and-coming playwrights.
Selected from more than 440 applicants, the 2016-17 Emerging Writers are Liza Birkenmeier, Hammaad Chaudry, Phillip Howze, Monet Hurst-Mendoza, Geraldine Inoa, Jeremy J. Kamps, M.J. Kaufman, Christopher Gabriel Núñez, Stav Palti-Negev, and Celine Song. Past EWG writers have included Raúl Castillo, Branden Jacobs-Jenkins, Ethan Lipton, Mona Mansour, and Dominique Morisseau.
We are so happy to welcome our sixth class of the Emerging Writers Group to The Public Theater," said associate artistic director Mandy Hackett. "It's been thrilling to watch this program grow over the years and we are excited to get to know this very talented group of writers hailing from all over the world."
"At the core of our company is our dedication to serving as a home to the world's best storytellers and sharing their work with global audiences," added Lisa Garcia Quiroz, president of the Time Warner Foundation, founding sponsor of the Emerging Writers Group. "We formed the Time Warner Foundation to help us discover, nurture, and celebrate the next generation of remarkable voices and to shine the spotlight on the work of diverse artists from all backgrounds. The Emerging Writers Group at The Public is an incredible fit with that mission, which is why we are very proud to once again support this exceptional initiative."
Emerging Writers Group members are selected biannually and receive a two-year fellowship at the Public. The fellowship includes a stipend, participation in a biweekly writers group led by the Public's literary department, and master classes led by established playwrights. Participants also have a chance to observe rehearsals for productions at the Public, receive career development advice from mid-career and established writers, and receive artistic and professional support from the literary department and Public artistic staff.