Bette Midler Pays Tribute to Girl Groups on Soon-to-Be-Released Album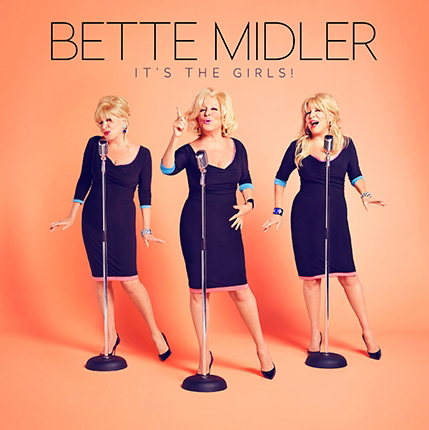 Bette Midler will release her first studio album in eight years on November 4 via Warner Bros. Records, Billboard.com reports. Midler's longtime musical collaborator, Tony-winning Hairspray composer Marc Shaiman, serves as the album's producer.
Titled "It's the Girls!," the album features Midler's covers of 15 famous songs by seven decades' worth of girl groups. The track list includes The Ronettes' "Be My Baby," The Crystals' "He's Sure the Boy I Love," The Chordettes' "Mr. Sandman," TLC's "Waterfalls," The Supremes' "You Can't Hurry Love," and The Shirelles' "Will You Still Love Me Tomorrow," among others.
Midler recently appeared on Broadway in John Logan's solo show I'll Eat You Last: A Chat With Sue Mengers. She made her Broadway debut as Tzeitel in the original production of Fiddler on the Roof, and has since appeared in concerts including Bette Midler's Clams on a Half Shell Revue and Bette! Divine Madness, which earned her a special Tony Award in 1974. She also served as a producer of the recent musical Priscilla Queen of the Desert. The recipient of three Grammys, four Golden Globes, and three Emmys, her films include The Rose, Gypsy, Hocus Pocus, The First Wives Club, Beaches, and For the Boys.