Jeremy Shamos to Star in Bruce Norris' The Qualms at Playwrights Horizons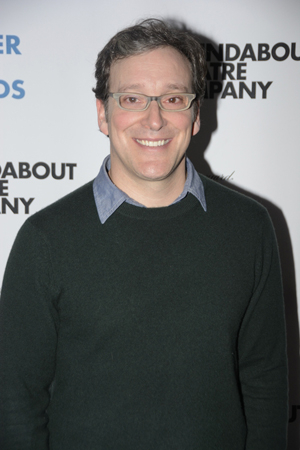 Playwrights Horizons has announced casting for The Qualms, the New York premiere of a new play by Pulitzer Prize and Tony Award winner Bruce Norris (Clybourne Park). Pam MacKinnon (The Heidi Chronicles, Clybourne Park) will direct. The production will begin previews on May 22, with an opening night set for June 14, and play through July 12.
The cast of The Qualms will feature Kate Arrington (The Iceman Cometh at BAM), Donna Lynne Champlin (James Joyce's The Dead), Noah Emmerich (A Streetcar Named Desire), Sarah Goldberg (Clybourne Park), Julian Leong (Here Lies Love), Andy Lucien (The City of Conversation), Chinasa Ogbuagu (The Overwhelming), John Procaccino (An Enemy of the People), and Jeremy Shamos (Clybourne Park).
The Qualms takes place at at a suburban get-together for partner-swapping couples where newly married Chris (Shamos) and Kristy (Goldberg) attend an alcohol-fueled party for swingers, only to find themselves at odds with the idea of free love and each other.
The production will feature scenic design by Todd Rosenthal, costume design by Jessica Pabst, lighting design by Russell H. Champa, and sound design by Rick Sims.
Norris and MacKinnon are both returning to Playwrights Horizons for the first time since their acclaimed production of Clybourne Park in 2010.