Here Lies Love Cast Member Jaygee Macapugay Steps Up to Play Imelda Marcos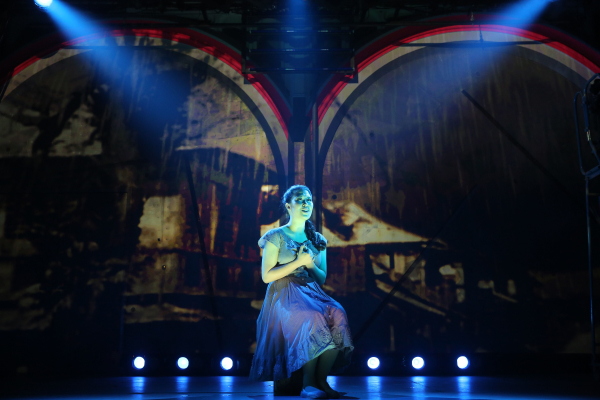 Jaygee Macapugay will assume the role of Imelda Marcos in The Public Theater's Here Lies Love on October 20. Ruthie Ann Miles, who originated the role, will play her final performance on October 18.
With concept and lyrics by David Byrne, music by Byrne and Fatboy Slim, and additional music by Tom Gandey and J. Pardo, Here Lies Love examines the rise and fall of Imelda and Ferdinand Marcos in the Philippines during the upsurge of the People Power Revolution. Alex Timbers (Rocky) directs.
The show's creative team features Annie-B Parson (choreography), David Korins (scenic design), Clint Ramos (costume design), Justin Townsend (lighting design), M.L. Dogg and Cody Spencer (sound design), Peter Nigrini (projection design), Kimberly Grigsby (music supervisor), Justin Levine (collaborating music producer), and Matt Stine (music editor).
Jaygee Macapugay has been with the cast as a swing and understudy to the role of Imelda. Tobias Wong has also joined the cast and is now playing the role of the D.J.
For tickets to Here Lies Love, click here.