Brian Bedford, Tony-Winning Classical Actor and Voice of Disney's Robin Hood, Has Died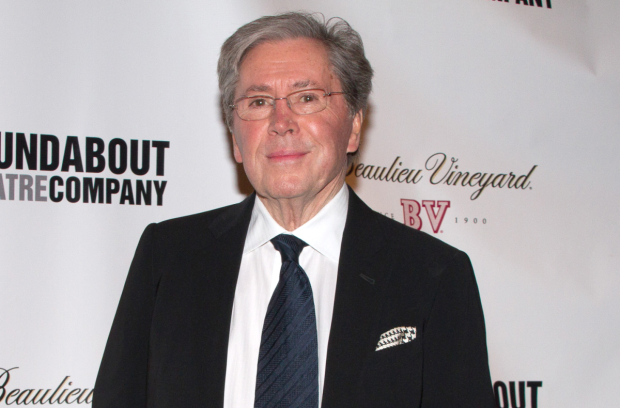 Brian Bedford, the Tony-winning classical actor last seen on Broadway as Lady Bracknell in The Importance of Being Earnest, has died at the age of 80, according to published reports.
Bedford was born February 16, 1935, in the Morley section of West Riding of Yorkshire, the son of Ellen and Arthur Bedford. He attended the Royal Academy of Dramatic Art from 1952-1954.
Bedford's extensive Broadway career dates back to 1959, when he made his debut in Peter Shaffer's Five Finger Exercise, directed by John Gielgud. He made 17 other Broadway appearances from 1962-2011, in works by Shakespeare, Tom Stoppard, Molière, and Noël Coward. Most recently, he was seen as Lady Bracknell in Roundabout Theatre Company's mounting of The Importance of Being Earnest, a production he also directed. He received a 2011 Tony nomination for his performance and won that year's Drama Desk Award for Featured Actor in a Play.
His other Tony nominations came for his work in Tartuffe (2003), London Assurance (1997), The Molière Comedies (1995), Timon of Athens (1994), Two Shakespearean Actors (1992), and Jumpers (1974). He won the Tony in 1971 for his performance in The School for Wives, as well as a total of six Drama Desk Awards.
Bedford worked extensively as an actor and director with the Stratford Shakespeare Festival, where his Broadway production of Earnest originated. For the Canadian organization, he played Shakespearean roles including Richard III, Jacques (As You Like It), Leontes (The Winter's Tale), Benedick (Much Ado About Nothing), Malvolio (Twelfth Night), The Merchant of Venice (Shylock), A Midsummer Night's Dream (Bottom), and the title character in King Lear.
On-screen, Bedford notably voiced the role of Robin Hood in Disney's 1973 animated feature of the same title. His television appearances include episodes of Coronet Blue, Murder, She Wrote, Alfred Hitchcock Presents, The Equalizer, and Frasier. His production of The Importance of Being Earnest was shot for film and shown in cinemas across the world in 2011.
Bedford is survived by his partner of 30 years, the actor Tim MacDonald, with whom he shared the stage in Two Shakespearean Actors, Timon of Athens, and Earnest.