Nicholas Barasch and Kyle Scatliffe Headline Big River for New York City Center Encores!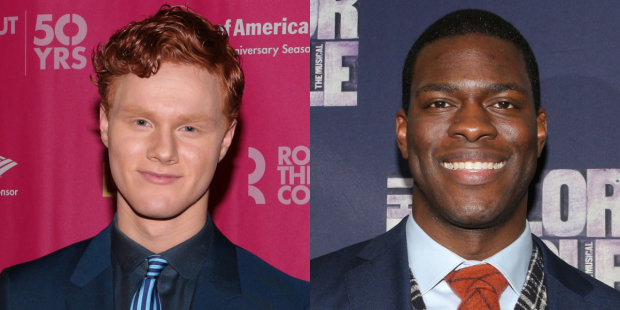 New York City Center Encores! has announced casting for its upcoming production of Roger Miller and William Hauptman's Big River, running February 8-12.
Adapted from Mark Twain's Adventures of Huckleberry Finn, the musical features a Tony-winning bluegrass score to tell the story of friendship, freedom, and the untamed Mississippi River. It will be directed by Lear deBessonet, choreographed by Josh Rhodes, and will feature musical direction by Rob Berman.
The company will include Nicholas Barasch (Huckleberry Finn), Wayne Duvall (Pap Finn), Charlie Franklin (Tom Sawyer), Kyle Scatliffe (Jim), Tony Sheldon (The King), Christopher Sieber (The Duke), and Lauren Worsham (Mary Jane Wilkes), alongside Patrice Covington, Andrew Cristi, Mike Evariste, Annie Golden, Katherine A. Guy, Megan Masako Haley, Adrianna Hicks, Zachary Infante, Gizel Jimenez, Andrew Kruep, John-Michael Lyles, Cass Morgan, Tom Nelis, Tom Alan Robbins, and Horace V. Rogers.
For tickets to New York City Center Encores! shows, click here.