Acclaimed West End Merrily We Roll Along Makes Its Way Into US Movie Theaters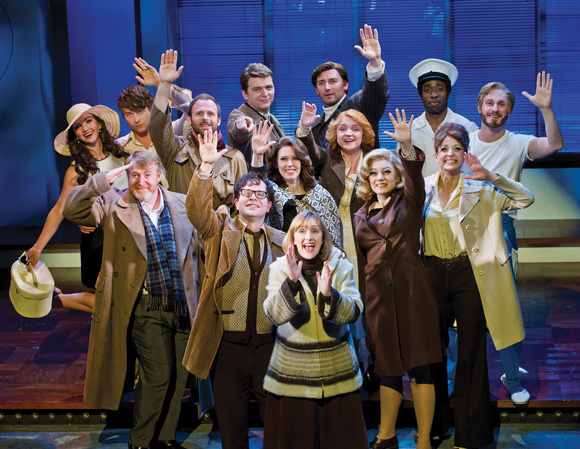 Are you as excited as we are for the upcoming American-cinema showing of Stephen Sondheim and George Furth's Merrily We Roll Along, beginning on October 23? CinemaLive and Digital Theatre's broadcast of Maria Friedman's acclaimed West End revival inaugurates the new West End Theatre Series, which will distribute London stage productions to movie houses across the world.
We know what you're thinking: "Those lucky New Yorkers, they get all the good stuff!"
Not so — this Merrily, starring Mark Umbers, Damian Humbley, and Tony Award nominee Jenna Russell, will be playing everywhere in America. Literally everywhere. From Kailua Kona, Hawaii, to Happy Valley, Oregon. (That's a place, and we're elated that Merrily will be playing there.)
You don't need to take our words for why this is so exciting. Let Jenna Russell herself tell you.
We already have our tickets. Do you? If not, buy them here.