Here Come the Yankees! Bronx Bombers Opens on Broadway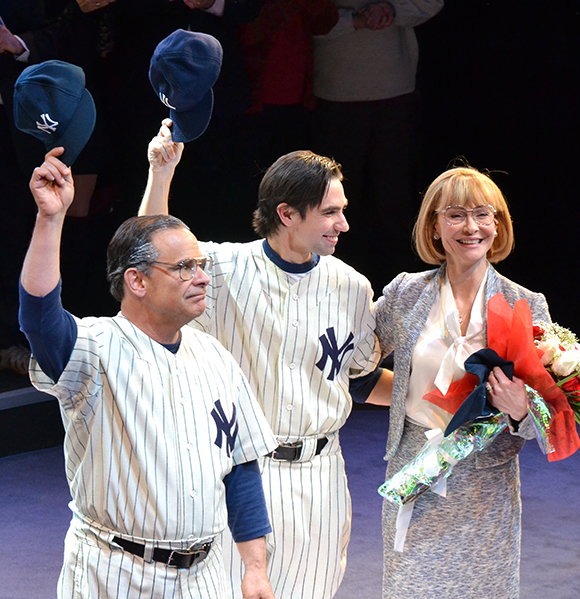 Eric Simonson's New York Yankees-inspired drama, Bronx Bombers, celebrated its opening night at Broadway's Circle in the Square Theatre with post-performance festivities at the Edison Ballroom. Joining the cast, which includes Peter Scolari, Tracy Shayne, Francois Battiste, Chris Henry Coffey, Bill Dawes, Christopher Jackson, Keith Nobbs, John Wernke, and C.J. Wilson, were a host of former Yankees greats, including Roy White and Phil Linz, along with sports broadcasters Michael Kay, Brian Kenny, and Broadway favorites Kate Baldwin, Betsy Wolfe, and Karen Ziemba.
Check out the photos in the gallery below.
Watch TheaterMania's video coverage of opening night here.
Click here to read TheaterMania's interview with Bronx Bombers stars Peter Scolari and Tracy Shayne.
Click here to read TheaterMania's review of Bronx Bombers.
Click here for tickets to see Bronx Bombers.