Former New York Yankees Including Tino Martinez and Joe Pepitone Check Out Broadway's Bronx Bombers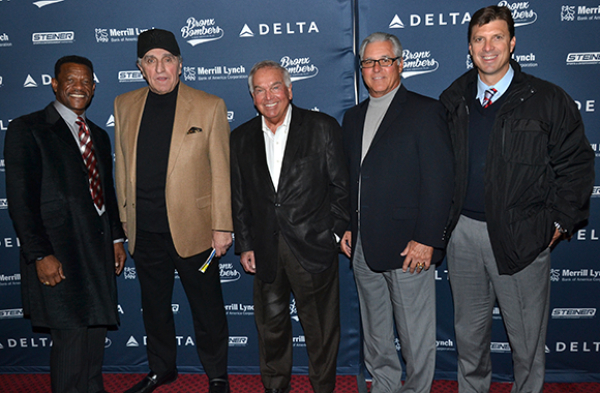 Former New York Yankees players Tino Martinez, Joe Pepitone, Rickey Henderson, Bobby Richardson, and Bucky Dent caught the Broadway production of Bronx Bombers on Tuesday, February 11, at the Circle in the Square Theatre. Before the start of the show, the baseball legends met with the cast, led by Peter Scolari and Tracy Shayne, to chat about the sport and pose for photos.
Click here for tickets to Bronx Bombers.