Stephen Sondheim to Receive the Carl Sandburg Literary Award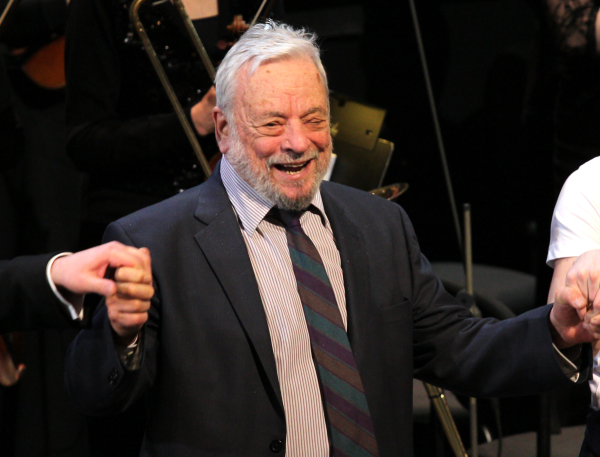 The Chicago Public Library Foundation and the Chicago Public Library announced that the 16th annual Carl Sandburg Literary Award will be presented to legendary composer and lyricist Stephen Sondheim. He will be honored at the Carl Sandburg Literary Awards Dinner on Wednesday, October 21 at The Forum on the campus of the University of Illinois at Chicago.
"Stephen Sondheim's love of language and his insights, so beautifully expressed in his songs, make him a perfect recipient for the Sandburg Award," said Bob Wislow, board chair of the Chicago Public Library Foundation. "Sondheim's work is robustly represented in various areas of the Chicago Public Library, on recordings, video and the written word. While his work was written to be showcased in live performance, his creativity, insights and ideas, as expressed in detail in his two books Finishing The Hat and Look I Made A Hat, are so rich that they resonate with audiences in any form."
The Carl Sandburg Literary Award is presented to writers in honor of their collective body of work. The evening will feature an onstage conversation with Sondheim, moderated by National Public Radio host and author Scott Simon. The event will conclude with a dessert reception.
Winner of nine Tony Awards, including a Lifetime Achievement Award, Sondheim's musical-theater repertoire includes West Side Story, Gypsy, A Funny Thing Happened on the Way to the Forum, Company, Follies, A Little Night Music, Sweeney Todd, Merrily We Roll Along, Sunday in the Park With George, and Assassins, among others. The Disney film adaptation of his musical Into the Woods, for which he composed a Tony Award-winning score, was released this past Christmas.
Past recipients of the Carl Sandburg Literary Award include Doris Kearns Goodwin, Mavis Staples, Larry McMurtry, Michael Lewis, Isabel Allende, Don DeLillo, Walter Isaacson, Roger Ebert, Toni Morrison, David McCullough, Robert Caro, Joyce Carol Oates, Henry Louis Gates, Jr., Kurt Vonnegut, John Updike, David Mamet, Nikki Giovanni, Tom Wolfe, and Salman Rushdie.