Sylvia, Starring Annaleigh Ashford and Matthew Broderick, to End Broadway Run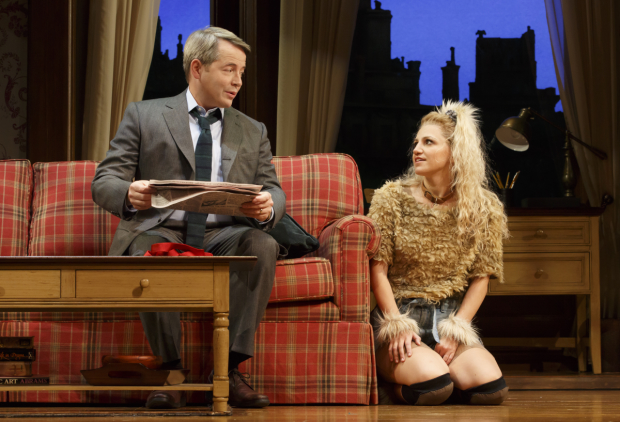 The Broadway production of A.R. Gurney's Sylvia will end its run at Broadway's Cort Theatre on Sunday, January 3, after 27 previews and 79 performances. Daniel Sullivan directs.
Sylvia, which opened October 27, stars Tony winners Matthew Broderick and Julie White as a couple whose marriage is torn apart by the arrival of a dog named Sylvia (played by Tony Award winner Annaleigh Ashford). Robert Sella completes the company.
The creative team for Sylvia includes scenic design by Tony Award nominee David Rockwell, costume design by Academy Award winner Ann Roth, lighting design by Tony Award nominee Japhy Weideman, sound design by Peter Fitzgerald, and music by Greg Pliska.
Next up for the Cort Theatre is the New York premiere of Steve Martin and Edie Brickell's new musical Bright Star, which begins performances February 25.
For tickets to Sylvia, click here.
For tickets to Bright Star, click here.