Oh, Hello on Broadway Announces Rush Ticket Policy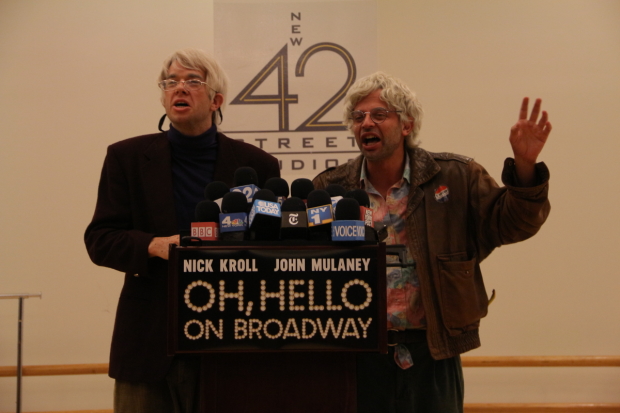 Oh, Hello on Broadway, beginning performances tonight at the Lyceum Theatre, has announced a rush ticket policy for its limited engagement.
A limited number of seats at the rush price of $37 will be available for purchase in-person at the Lyceum Theatre box office beginning at 10am Monday-Saturday and noon on Sunday for day-of performances. There is a limit of two tickets priced at $37 each, payable in cash or by credit card, per person. No student ID is required.
The production, set for an October 10 press opening, will run through January 8, 2017. Directed by Alex Timbers, the show stars comedians Nick Kroll and John Mulaney as their popular characters Gil Faizon and George St. Geegland, a pair of Alan Alda-obsessed Upper West Side bachelors returning to their New York theatrical roots. Honed for over a decade, the fictional duo garnered a cult following and found their way onto a Comedy Central special, viral videos, and late-night couches everywhere.