The Lyric Stage Company Presents Mr. Burns, a Post-Electric Play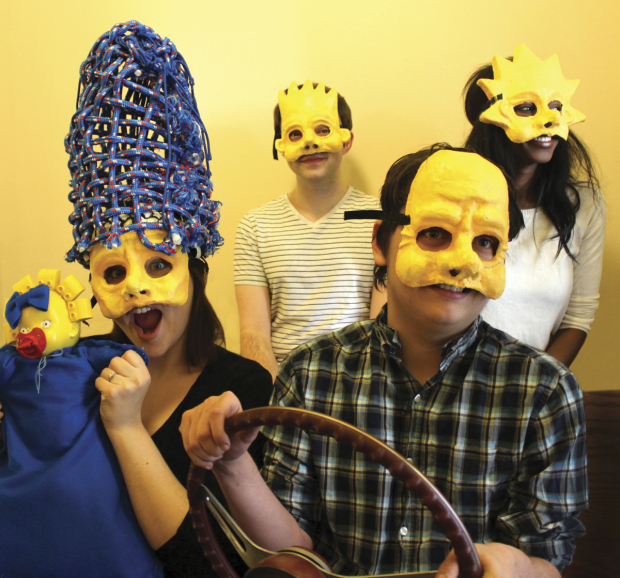 Mr. Burns, a Post-Electric Play begins its run tonight at Lyric Stage Company.
The show retells a story that is well-known to Simpsons fans. Around the campfire after an unknown global disaster, a group of survivors recount the tale of the "Cape Feare" episode. Morphing from a campfire story to high art and at turns funny, dark, and frightening, the show is an immersive experience that draws the audience into the show. Art imitates life, when two long-lost loves are reunited in order to play two long-lost lovers. Proving that Bart Simpson survives through the ages, Mr. Burns examines how stories are made, how they transcend time, and the ways they shape who we are.
A. Nora Long directs the play, which was written by Anne Washburn and features lyrics by Washburn and a score by Michael Friedman. The cast is composed of Joseph Marrella as Matt/Homer, Jordan Clark as Jenny/Edna/Itchy, Lindsey McWhorter as Maria/Lisa, Brandon G. Green as Sam/Mr. Burns, Gilliam Mackay-Smith as Colleen/Marge, Nael Nacer as Gibson/Scratchy, and Aimee Doherty as Quincy/Bart.
The creative team includes Allyssa Jones (music director), Yo-El Cassell (choreographer), Shelley Barish (set design), Amanda Mujica (costume design), Wen-Ling Liao (lighting design), Samuel Hanson (sound design), Lauren Duffy (mask design and construction), Brittany K. Giles-Jones (stage manager).
Performances will run through May 7.