I'm Not a Comedian…I'm Lenny Bruce Announces Final Extension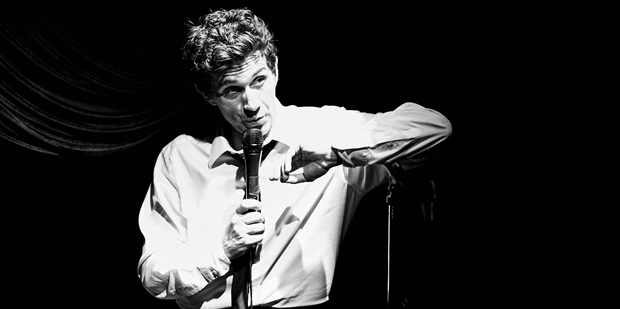 I'm Not a Comedian…I'm Lenny Bruce, the solo show about the controversial comedian written by and starring Ronnie Marmo, and directed by Tony Award winner Joe Mantegna (CBS's Criminal Minds), announced a final extension at the Box. The show's final performance will be on Saturday, June 8, at 8pm. A national tour will follow.
An undisputed comic legend, Lenny Bruce was one of the greatest artists of the 20th century. His life and work have had an impact on poetry, politics, music, film, and, of course, comedy. Bruce's tempestuous personal and professional life was marked by great passion and great pain. His unwavering commitment to free speech led to numerous obscenity charges and arrests, fighting all the way to the Supreme Court.
Presented by Theatre 68 in association with Dennis Paladino and Kitty Bruce, I'm Not a Comedian…I'm Lenny Bruce also features burlesque artist Pearls Daily, a critically acclaimed actor and comedian.