The Ferryman on Broadway Announces Complete Casting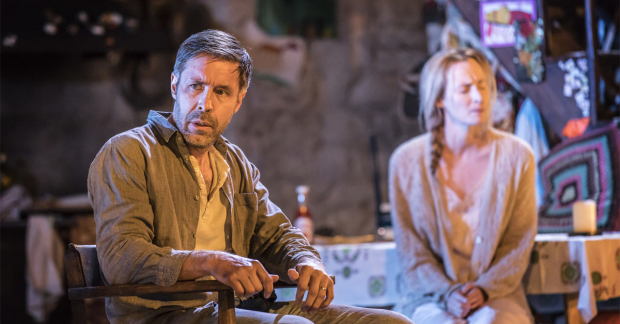 Full casting has been announced for the Broadway production of Jez Butterworth's The Ferryman, directed by Sam Mendes.
As previously announced, the drama will star original London cast members Paddy Considine, Laura Donnelly, and Genevieve O'Reilly, alongside numerous cast members who have appeared throughout the drama's engagements at the Royal Court Theatre and at the West End's Gielgud Theatre, including Dean Ashton, Charles Dale, Justin Edwards, Fra Fee, Tom Glynn-Carney, Stuart Graham, Mark Lambert, Carla Langley, Conor MacNeill, Rob Malone, Dearbhla Malloy, Glenn Speers, and Niall Wright. New to the play is Fionnula Flanigan, as well as understudies Glynis Bell, Colin McPhillamy, and Gina Costigan.
Rounding out the company are Audrey Bennett, Peter Bradbury, Trevor Harrison Braun, Will Coombs, Carly Gold, Holly Gould, Matilda Lawler, Michael McArthur, Bella May Mordus, Griffin Osbourne, and Brooklyn Shuck. Four babies, who join the cast to rotate in the role of Bobby Carney, will be announced at a later date.
The Ferryman opened at the Royal Court in May 2017 before transferring to the Gielgud, where it ended its thrice-extended, yearlong run on May 19. The production has won three 2017 Evening Standard Awards, including Best Play and Best Director, and three 2018 WhatsOnStage Awards, including Best New Play and Best Director.
Set in rural Northern Ireland in 1981, The Ferryman takes place in the Carney farmhouse, a hive of activity with preparations for the annual harvest. A day of hard work on the land and a traditional night of feasting and celebrations lie ahead. But this year they will be interrupted by a visitor.
The Ferryman is designed by Rob Howell, with lighting by Peter Mumford, and sound and original music by Nick Powell.
Previews will begin October 2, with opening night set for October 21.