Kinky Boots' Billy Porter to Take the Helm of The Colored Museum During the Huntington Theatre Company's 2014-15 Season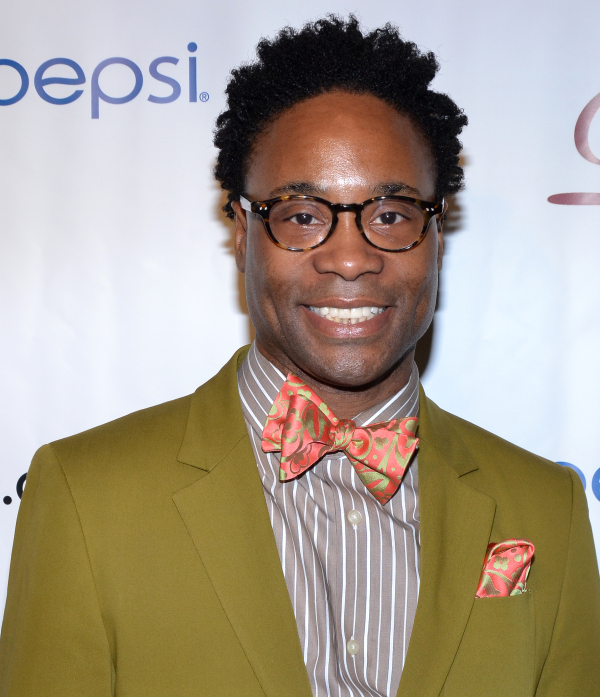 Boston's Huntington Theatre Company has announced the lineup of productions set for its 2014-15 season.
Elizabeth Egloff's Ether Dome, directed by Michael Wilson, will follow a yet-to-be-announced season opener, with a run from October 17-November 16 at the Calderwood Pavilion at the BCA. Set in Boston's own Massachusetts General Hospital and based on the true story of the 1846 discovery of ether as an anesthetic, the play explores "the ecstasy of pain, the sweetness of relief, and the hysteria that erupts when healthcare becomes big business." The production is presented in association with La Jolla Playhouse and Hartford Stage.
Next, Clifford Odets' Awake and Sing!, directed by Melia Bensussen, is set to run from November 7-December 7 at the BU Theatre. The play tells the story of a working-class Jewish family from the Bronx who dreams of a brighter future.
Christopher Durang's Tony Award-winning Chekhovian send-up, Vanya and Sonia and Masha and Spike, is next at the BU Theatre, running from January 2-February 1, 2015. Tony nominee Nicholas Martin reprises his direction of the comedy, which he helmed during its Broadway mounting.
The Second Girl, written by Ronan Noone and directed by Campbell Scott, will then receive its world premiere production at the Calderwood Pavilion, running from January 16-February 15, 2015. Eugene O'Neill's classic Long Days Journey Into Night serves as a backdrop for this play, set in the downstairs world of the Tyrone family kitchen in August 1912 as two immigrant Irish servant girls and the chauffeur search for love, success, and a sense of belonging.
Kinky Boots star and Tony winner Billy Porter will direct The Colored Museum by George C. Wolfe, from March 6-April 5, 2015, at the BU Theatre. The play is a madcap and stinging journey through 11 looks at modern African-American culture — from the depths of the Celebrity Slaveship to the spinning heights of Harlem.
William Inge's Come Back, Little Sheba will play at the Calderwood Pavilion from March 27-April 26, 2015. Huntington veteran David Cromer (Our Town) will direct this intimate portrait of a marriage in which Doc and Lola Delaney rent a room in their cluttered Midwestern home to Marie, a vivacious college student.
A. Rey Pamatmat's after all the terrible things i do, directed by Huntington Artistic Director Peter DuBois, will close out the season, running at the Calderwood Pavilion from May 22-June 20. The play follows a local bookstore owner Linda and an aspiring writer Daniel, who, during an ordinary job interview, discover that they share a deep connection. "I fell in love with this play when I read it for both the sensitivity of Rey Pamatmat's voice and the way he engages in a major social conversation with great warmth, sharp humor, and an incisive point of view," says DuBois. "The story makes my heart race, and I think our audiences will love it."
To purchase tickets to current Huntington Theatre Company productions, click here.