Is Pretty Woman Headed to Broadway?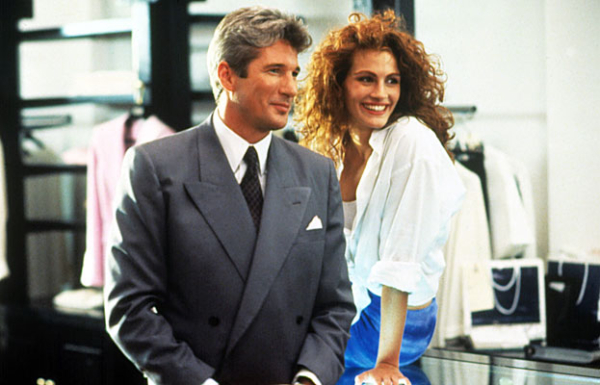 According to the New York Post, our romantic comedy dreams may soon become reality.
In a column published early this morning, the Post claimed that plans are currently in the works for a musical adaptation of the hit 1990 flick Pretty Woman — the film that offered spunky redhead Julia Roberts a breakout role as the down-on-her-luck prostitute Vivian Ward who is "Pygmalion"-ed off of Hollywood Boulevard by the wealthy, handsome businessman Edward Lewis (famously portrayed by Richard Gere).
The column stated that film producer Paula Wagner and Pretty Woman director Garry Marshall are in New York City this week meeting with composers, lyricists, and directors who are competing for their place in the project. Sources say the book will be jointly penned by Marshall and J.F. Lawton, the author of the film's original screenplay. No official plans for a future on the Great White Way have been announced, but to let this blockbuster slip through the Broadway cracks would be a big mistake. Big. Huge.