Gerry Goffin, Musical Collaborator and Ex-Husband of Carole King, Dies at 75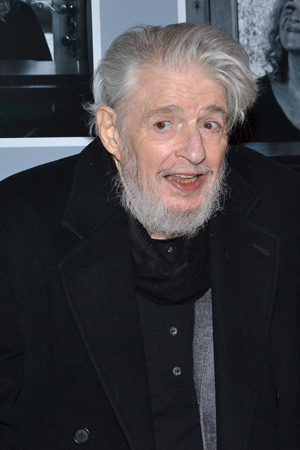 American lyricist Gerry Goffin, who was inducted into the Rock and Roll Hall of Fame in 1990 along with his ex-wife and former songwriting partner Carole King, died at his home in Los Angeles at the age of 75. According to his current wife, Michelle Goffin, he died early this morning, June 19, of natural causes.
Throughout his career, Goffin contributed to seven Billboard Hot 100 chart-topping songs as well as 59 Top 40 hits. He and King, whom he married in 1959 at the age of 20, are credited with such popular tunes as "Will You Love Me Tomorrow," "Take Good Care of My Baby," "Go Away Little Girl," and "The Loco-Motion." The pair became one of the biggest Brill Building songwriting teams of the 1960s.
Their songs were performed by some of the most popular artists of the decade, including The Monkees, The Shirelles, Steve Lawrence, Bobby Vee, and many more. According to King's memoir, Goffin suffered from mental illness and manic depression, eventually undergoing lithium and electroshock therapy treatments.
King and Goffin's songwriting partnership and tumultuous marriage, which ended in 1968, are currently portrayed on Broadway in Beautiful — The Carole King Musical, the recent recipient of two Tony Awards.
King offered the following statement: "Gerry Goffin was my first love. He had a profound impact on my life and the rest of the world. Gerry was a good man and a dynamic force, whose words and creative influence will resonate for generations to come. His legacy to me is our two daughters, four grandchildren, and our songs that have touched millions and millions of people, as well as a lifelong friendship. He will be missed by his wonderful wife Michele, his devoted manager, Christine Russell, his five children, and six grandchildren."