York Theatre Company Announces Lineup of Performers at NEO 2017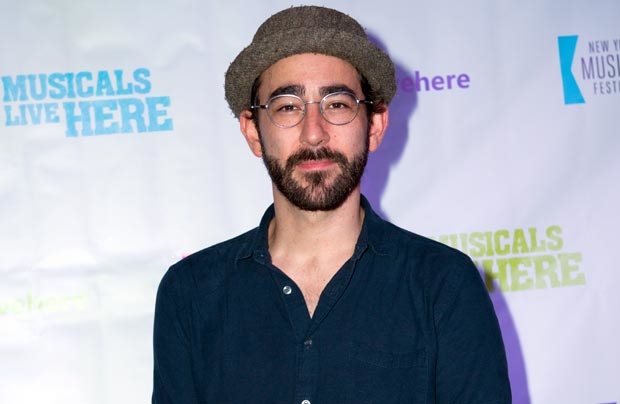 The York Theatre Company announced the lineup for this year's edition of the annual concert series NEO, featuring new works by emerging musical theater writers Masi Asare, Alan Gordon & Joy Son, Alexander Sage Oyen, and Mark Sonnenblick.
The list of performers includes Sam Bolen (Midnight at the Never Get), Sojourner Brown (Word Views), Andrew Chappelle (Hamilton), Max Crumm (Grease), Matt DeAngelis (Waitress), George Dvorsky (Closer Than Ever), Hunter Ryan Herdlicka (Dear World), Emily Kron (The Gold), Vanessa Lemonides (Mark Felt, Superstar), John-Andrew Morrison (A Strange Loop), Bethany Perkins (Her Sound), Allison Strong (Mamma Mia!), Allie Trimm (13), Stephanie Umoh (Jerry's Girls), and Remy Zaken (Spring Awakening). They will be joined by an ensemble of students from Marymount Manhattan College. All are subject to change and availability.
In addition to the five aforementioned writers, this year's NEO concert will feature two songs by Scott Etan Feiner and Billy Reece, two writers who are currently undergraduate students (Feiner a junior at Yale, Reece a junior at Fordham), as part of its new NEO of the Future program.
The one-night-only benefit performance, directed by Annette Jolles and with music direction by Ted Arthur, will take place on October 16 at the York Theatre Company at Saint Peter's. Festivities are set to begin at 7:30pm, followed by a champagne and dessert reception.
NEO (an acronym for "New, Emerging, Outstanding") celebrates songwriters primed to pen the next generation of musicals. The first NEO concert took place in 2003, and since 2012, each season's NEO program has focused on a smaller group of writers, presenting multiple songs by each in a kickoff concert, followed by a series of fully-funded readings of works in progress.