The Drama League to Honor Joel Grey and Stephen Daldry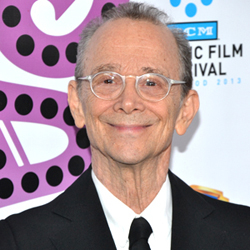 The Drama League has announced the recipients of 2015's special recognitions. The Award recipients will be honored on May 15 in the Marriott Marquis Hotel – Broadway Ballroom at the 81st Annual Drama League Awards ceremony.
The 2015 recipients are as follows: Tony and Oscar Award winner Joel Grey will receive the Distinguished Achievement in Musical Theater Award; WNET: Neal Shapiro and David Horn will receive the Unique Contribution to the Theater Award for their vital work in bringing New York theater to viewers across America; and Tony, Drama Desk, and Olivier Award winner and Stephen Daldry will receive The Founders Award for Excellence in Directing.
The event will end a monthlong celebration that begins with the 2015 eligibility cutoff date on April 19 followed by the nominee announcement for Distinguished Play, Distinguished Revival of a Play, Distinguished Musical, Distinguished Revival of a Musical, and Distinguished Performance Award on April 21 at the beloved Broadway eatery Sardi's. The nominee announcement ceremony will be hosted by National Life Group, a longstanding Drama League partner and supporter of the arts.
The Drama League Awards were first presented in 1922 and formalized in 1935. They are described as the only major theatergoer awards chosen by audience members. Those audience members are Drama League members nationwide who attend Broadway and off-Broadway productions.
The Drama League is an organization that is "dedicated to creating transformative interactions between artists and audiences…above and beyond the performances they experience." They aim to help with the development of artists and to improve the quality of new work for the stage.
For tickets and more information, click here.