Bernard Pomerance, Author of The Elephant Man, Dies at 76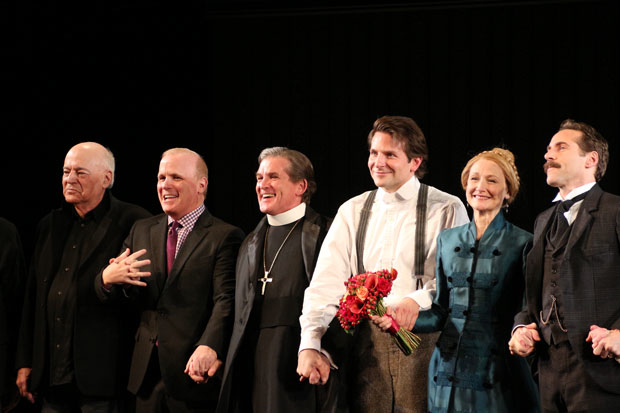 Bernard Pomerance, the author of the Tony-winning drama The Elephant Man, died at his home in Galisteo, New Mexico, on Saturday, August 26. The cause of death involved complications from cancer, according to agent Alan Brodie. Pomerance was 76.
Pomerance was born in Brooklyn, New York, and he studied at the University of Chicago before moving to London in 1968. His first play, High in Vietnam, Hot Damn, was directed by Roland Rees. With Rees and David Aukin, Pomerance cofounded the British theater company Foco Novo in 1972.
Foco Novo debuted The Elephant Man, which told the story of John Merrick, and it became one of the London theater scene's most successful plays. It opened on Broadway in 1979 and played 916 performances. The leading role has been played by the likes of David Schofield, Philip Anglim, David Bowie, Billy Crudup, and Bradley Cooper, who starred in the drama's 2014 Broadway revival and subsequent West End transfer.
Pomerance's other works include Quantrill in Lawrence, Melons, Miranda, and Spinoff. At the time of his death, he was preparing the latter plays which he was preparing for new productions.
He is predeceased by his wife, Evelyn Franceschi, who died in 2015, and is survived by children Moby and Eve, as well as two grandchildren and a brother. A memorial service will be planned for December in his hometown.