Leaving Neverland and the Fate of the Michael Jackson Musical on Broadway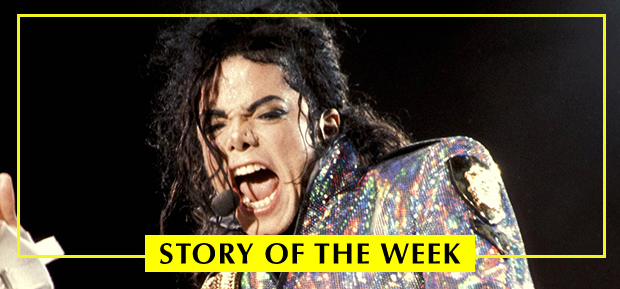 A new jukebox musical featuring the songs of Michael Jackson is scheduled to bow on Broadway in the summer of 2020. Titled Don't Stop 'Til You Get Enough, it is set during the making of Jackson's Dangerous World Tour, which ended abruptly in 1993 in the wake of sexual abuse allegations.
Now, newly publicized accusations of abuse may imperil the musical. This week, HBO aired Dan Reed's documentary Leaving Neverland, which tells the story of Jackson's relationships with Wade Robson and James Safechuck, both of whom now claim that the late performer sexually abused them for years.
TM's Story of the Week explains what we know about the musical, how its production schedule has abruptly changed in the past month, and how Don't Stop 'Til You Get Enough might survive the #MeToo era.
What does Leaving Neverland allege?
Michael Jackson faced a series of accusations during the latter part of his career, but Leaving Neverland focuses on the stories of just two men, James Safechuck and Wade Robson. The two claim that Jackson began sexually abusing them when Safechuck was 10 and Robson was 7.
Over about four hours, the film exhaustively charts their relationships with the performer: from starstruck first encounters, through extended stays at the Neverland Ranch, to the moment when the star seemed to lose interest in favor of a newer, younger boy. The mothers of Safechuck and Robson emphasize that the admiration they felt for Jackson made them feel at ease with their sons sleeping in the pop star's bedroom. The two men describe feeling an intense desire to please Jackson, and both claim that this desire is at the heart of why they have only recently come forward.
No physical evidence is ever presented to directly back up their claims of sexual abuse, but the recollections of the two men are detailed and disturbing. Many viewers (including Oprah Winfrey, who interviewed the two men) have walked away convinced that Safechuck and Robson are telling the truth, while Jackson's supporters forcefully deny the accusations and question the motives of the two men.
Last Thursday, the Jackson estate filed a $100 million lawsuit against HBO for violating a non-disparagement provision in a 1992 contract the network inked with Jackson for the rights to air Michael Jackson Live in Bucharest: The Dangerous Tour. Pointedly, the estate made that recording available for free on YouTube during the initial airing of Leaving Neverland last Sunday.
What do we know about Don't Stop 'Til You Get Enough?
We know very little, other than it will showcase the Michael Jackson song catalogue in a new script set during preparations for Jackson's 1992 Dangerous World Tour. Christopher Wheeldon (An American in Paris) is set to direct and choreograph, while the book will come from Lynn Nottage.
Nottage is a relative newcomer to book writing: She's set to make her musical debut in May with The Secret Life of Bees. Nottage is better known for hard-hitting dramas like Sweat (about social breakdown in the rust belt) and Ruined (about the lives of women in war-torn Congo), both of which earned Pulitzer Prizes. Speculation has swirled around how such a socially conscious dramatist will approach a subject as radioactive as Michael Jackson — and what latitude she even has to address the subject of sexual abuse in an estate-sponsored jukebox musical.
An out-of-town tryout was scheduled to play Chicago this October but was canceled on February 14.
Why was the Chicago run of Don't Stop 'Til You Get Enough canceled?
According to the official statement by the producers, the pre-Broadway engagement in Chicago had to be scrapped because of scheduling difficulties brought about by the recent Actors' Equity strike concerning the compensation of performers appearing in developmental lab productions of new musicals. That strike ended on February 8, three days before a developmental lab of Don't Stop 'Til You Get Enough was slated to begin.
In a separate statement to the press, Equity communications director Brandon Lorenz distanced the organization from any responsibility for the delay, remarking, "It is difficult to understand how a modest delay in February would impact a run that was scheduled for late October." This has led some to speculate that the Equity strike was just a cover for deeper troubles in the production.
Whatever the reason for the Chicago cancellation, Don't Stop 'Til You Get Enough is now slated to make its world premiere on Broadway in the summer of 2020.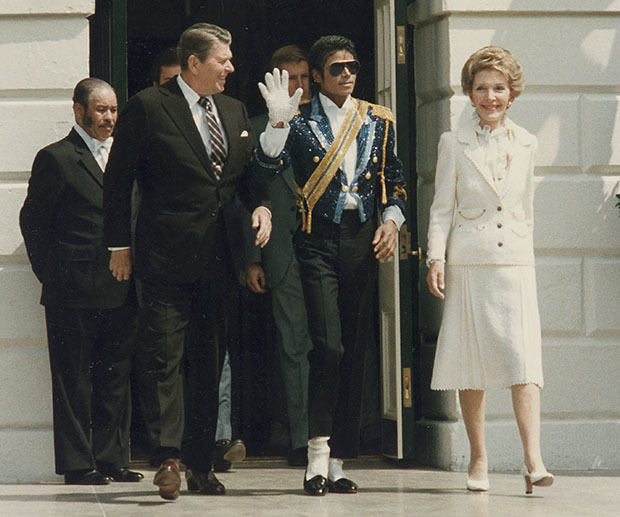 Will audiences still buy tickets to the Broadway production?
Assuming the production goes forward, absolutely. A decade after his death, Michael Jackson is still one of the most beloved celebrities on earth. Far more people have heard Jackson's songs than will ever see Leaving Neverland, and his most dedicated fans have come out in droves to defend him this week. Another Jackson-themed musical, Thriller – Live, has been running steadily on London's West End for 10 years — despite the fact that allegations of sexual abuse have dogged the artist since 1993.
While the documentary has launched an armada of "think pieces" about the need to reconsider Jackson's legacy or even "cancel" his music, this is not necessarily reflective of public opinion. As recent political scandals in both Washington, DC, and Richmond, Virginia, have shown, Americans are just as likely to respond to media hyperventilation with a collective shrug. As public support for the #MeToo movement dims, that reaction seems even likelier in the case of Jackson. His work has provided the soundtrack for countless bar mitzvahs, quinceañeras, proms, and weddings, indelibly tying Jackson to significant emotional moments in millions of American lives. That makes it easier to ignore the accusations than it is to mute the music.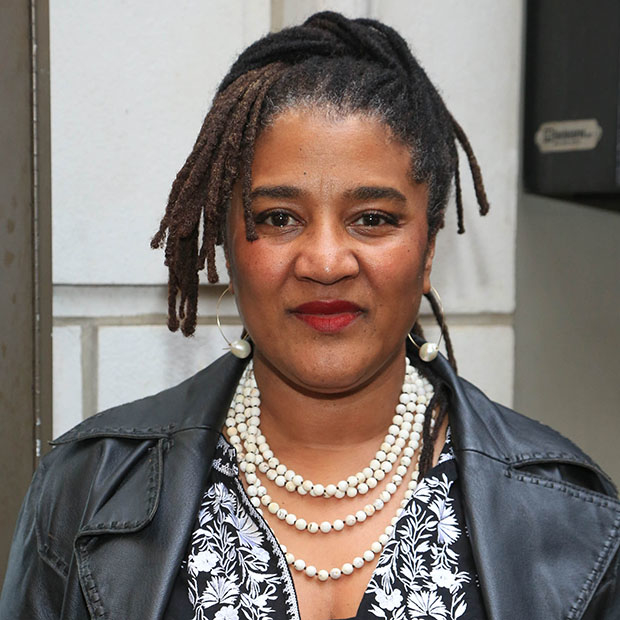 So what could stop the show?
The bigger threat to the show's viability comes from the process of its birth. Don't Stop 'Til You Get Enough may have difficulty attracting publicity-conscious talent. Are there any A-list Broadway stars eager to jump into Jackson's bedazzled jazz shoes? We'll find out when casting is announced, presumably in the next year. Of course, one might argue that no name will sell more tickets than Michael Jackson, so casting a big star is unnecessary.
Creative differences between the estate and the artists could present another hurdle. As I've mentioned in my reviews for The Cher Show and Piece of My Heart, the bio-musical lends itself to revisionist history. It will be fascinating to see how Nottage deals with that in her script. Presenting a character as famous and polarizing as Michael Jackson in a way that honors his legacy without whitewashing it is a massive, perhaps impossible, challenge for a dramatist. If a two-time Pulitzer winner can't do it, it is likely that no one can.