Lauren Ambrose, Harry Hadden-Paton, and Cast of My Fair Lady Head to the Studio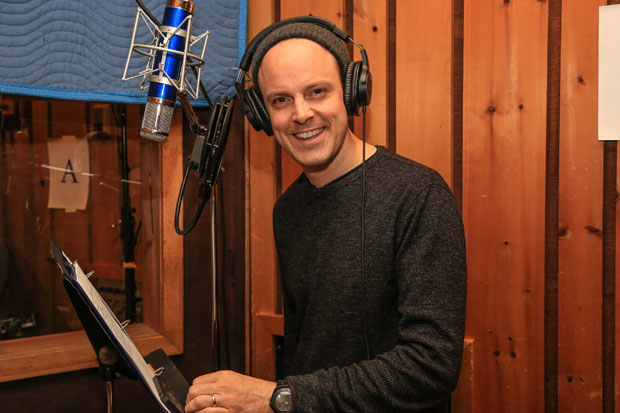 The cast of Broadway's My Fair Lady, currently running at Lincoln Center's Vivian Beaumont Theater, stepped into the recording booth on Monday, April 23, to lay down tracks for their upcoming cast recording set to release June 8 on CD and digitally. Check out photos from the studio in the gallery below.
Directed by Bartlett Sher, the production stars Lauren Ambrose (Eliza Doolittle), Harry Hadden-Paton (Henry Higgins), Norbert Leo Butz (Alfred P. Doolittle), and Diana Rigg (Mrs. Higgins). Allan Corduner plays Colonel Pickering, Jordan Donica plays Freddy Eynsford-Hill, Linda Mugleston plays Mrs. Pearce, and Manu Narayan plays Zoltan Karpathy.
The ensemble is made up of Cameron Adams, Shereen Ahmed, Kerstin Anderson, Heather Botts, John Treacy Egan, Rebecca Eichenberger, SuEllen Estey, Christopher Faison, Steven Trumon Gray, Adam Grupper, Michael Halling, Joe Hart, Sasha Hutchings, Kate Marilley, Liz McCartney, Justin Lee Miller, Rommel Pierre O'Choa, Keven Quillon, JoAnna Rhinehart, Tony Roach, Lance Roberts, Blair Ross, Christine Cornish Smith, Paul Slade Smith, Samantha Sturm, Matt Wall, Michael Williams, Minami Yusui, and Lee Zarrett.
The musical has choreography by Christopher Gattelli, musical direction by Ted Sperling, sets by Michael Yeargan, costumes by Catherine Zuber, lighting by Donald Holder, and sound by Marc Salzberg.