American Idol and The Voice Finalists Bring Show to 2015 New York Musical Theatre Festival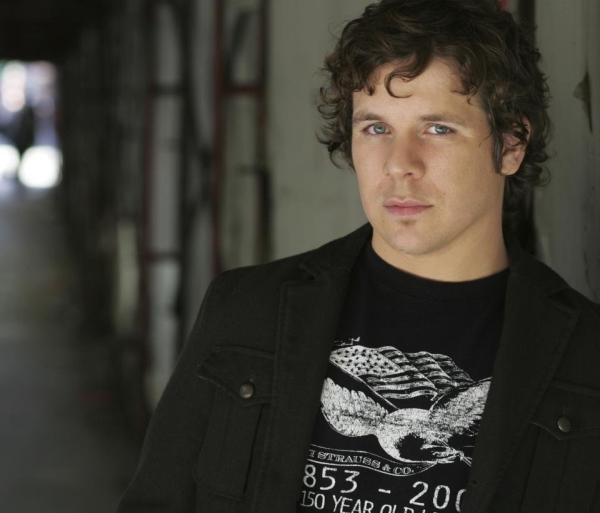 The 2015 New York Musical Theatre Festival has announced several productions that will take part in the 12th edition of the event in July.
The 2015 Next Link Project Selections include the following:
210 Amlent Avenue
Music and lyrics by Karl Hinze; book by Becky Goldberg
Guests gather to pay respects to retired actress Mrs. Jordan after the death of her Broadway director husband. When a young friend shows up seeking answers about his own dead parents, no one will get away unchanged.
Deep Love: A Ghostly Rock Opera
Music and lyrics by Ryan Hayes (The Voice) and Garrett Sherwood; book by Jon Peter Lewis (American Idol), Hayes, and Sherwood
A story of love, loss, and indecision where sweethearts become adversaries in pursuit of what they cannot live without.
Foolerie
Book, music, and lyrics by Santino DeAngelo
An Elizabethan clown and his apprentice fool have been assigned to retell the comedies of Shakespeare, but neither knows the subject.
Manuel Versus the Statue of Liberty
Book by Noemi de la Puente; music by David Davila and Howard Post; lyrics by de la Puente and Davila
A musical comedy about illegal immigration, inspired by a true story.
Pope! An Epic Musical
Book and lyrics by Justin Moran; music by Christopher Pappas
A popular Pope is framed for a heinous crime and banished from the Vatican and a tyrranical archbishop takes over. Only one can save the day.
Single Wide
Book and additional lyrics by George D. Nelson; music and lyrics by Jordan Kamalu
A single mother living with her own single mother finds herself falling for the recluse living two trailers down when her son befriends him.
Spot on the Wall
Book and lyrics by Kevin Jaeger; music by Alex Mitchell
A family searches for expression and empathy inside a museum where a photographer is about to have an exhibit.
The Calico Buffalo
Book by EJ Stapleton; music and lyrics by Peter Stopschinski and Stapleton
When the firstborn son to the chief of all buffalo arrives covered with the markings of a calico kitten, the chief, his son, and the entire buffalo nation are catapulted into the adventure of a lifetime.
The Cobalteans
Book, lyrics, and music by Yianni Papadimos; music by Andrew Bridges and Ben Chavez
One year after their friend Gabriel's death, four young men return to the lake house they had spent their summers growing up in and fingers are pointed about the night of their friend's death.
What Do Critics Know?
Book by Matthew Gurren; music and lyrics by Gurren & James Campodonico
Three theater critics must put up a show and enlist the help of a regularly panned playwright in need of a comeback.
The 2015 Invited Productions include the following:
Acapella
Book by Vynnie Meli with Greg Cooper; music and lyrics by The Acappella Company
A disillusioned teen idol from a small Southern town returns home on the eve of the centennial celebration and realizes he's left more behind than gospel and grits.
Moses Man
Book and lyrics by Deborah Haber; music by Casey Filiaci
The true story of a Holocaust survivor and his nine-year journey throughout Europe, Cyprus, Palestine, and Africa before finally finding freedom and home in America.
Songs for the Fallen
Book by Sheridan Harbridge; music and lyrics by Harbridge and Basil Hogios
A look at the life of Marie Duplessis, the courtesan who inspired The Lady of the Camellias, La Traviata, and Moulin Rouge.
Additional productions, casting, and further information will be revealed in the coming months.
Click here for more information.