The 11 Best Off-Broadway Shows of 2017
This was an exciting year for off-Broadway theater, dotted with adventurous productions and electrifying acting. Revivals of classics by Suzan-Lori Parks and Stephen Adly Guirgis wowed uptown, while an immersive Sweeney Todd got our blood flowing in the West Village. Here are our picks for the most memorable off-Broadway shows of the past 12 months.
---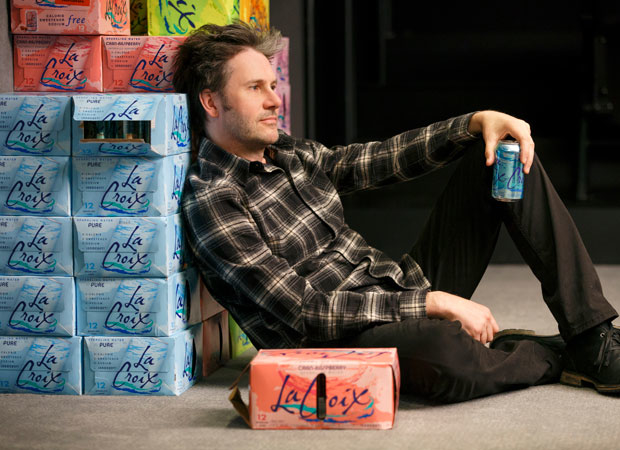 The Antipodes
By Annie Baker standards, the two-hour, intermissionless play The Antipodes, which played this spring at Signature Theatre, is relatively succinct. Yet Baker, an off-Broadway darling whose plays include the infamous real-time drama The Flick and the time-confounding John, managed not to sacrifice one iota of her trademark otherworldly super-realism in this story about stories. Following a group of writer's-block-ridden creators on the search for the perfect narrative, Baker works her magic by simultaneously providing the audience with philosophical musings on the nature of stories, hilariously fantastical tales, and — in a whole that is somehow more than the sum of its skillfully crafted parts — the feeling that there's more to each life's story than meets the eye. (Written by Bethany Rickwald)
---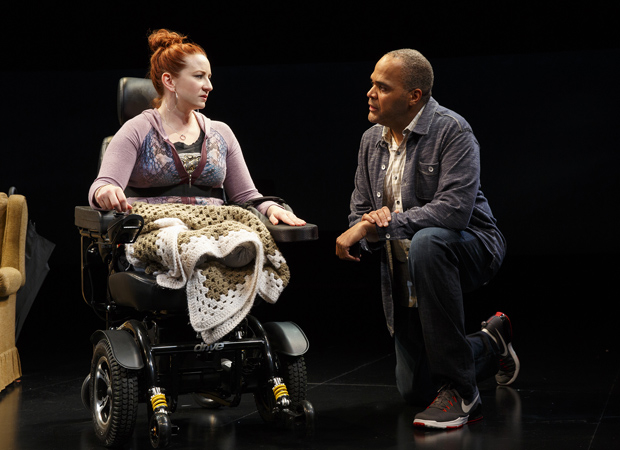 Cost of Living
The dual story lines within Martyna Majok's Cost of Living didn't come together with as much finesse as they could have, but this deeply human, extremely sad new play at Manhattan Theatre Club did something practically groundbreaking in the entertainment industry: It featured disabled actors playing disabled characters. Rich with honesty, Majok's play benefited from the emotional nakedness provided by Katy Sullivan — an actor, Paralympian, and above-knee amputee — and Gregg Mozgala, who has cerebral palsy, as well as actors Victor Williams and Jolly Abraham. A gasp-inducing scene involving Sullivan's character was so terrifyingly real that it will not be easily forgotten.
---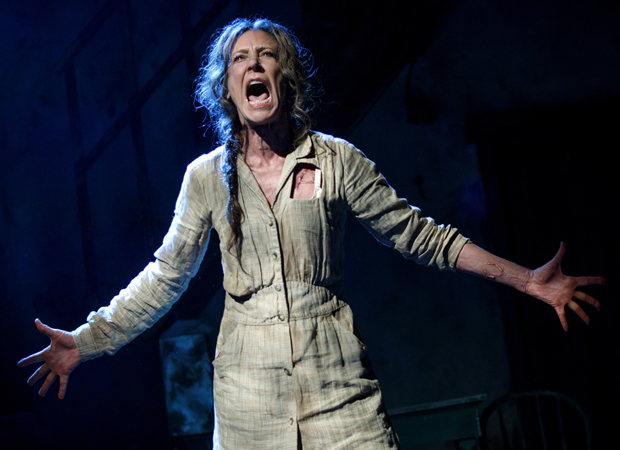 F**king A
If you want to talk about fearlessness onstage in 2017, look no further than Christine Lahti's performance as abortionist Hester Smith in Suzan-Lori Parks's Brechtian riff on The Scarlet Letter at Signature Theatre. This tale of class, hunger, and vengeance was a truly visceral theatrical experience, as funny as it was frightening.
---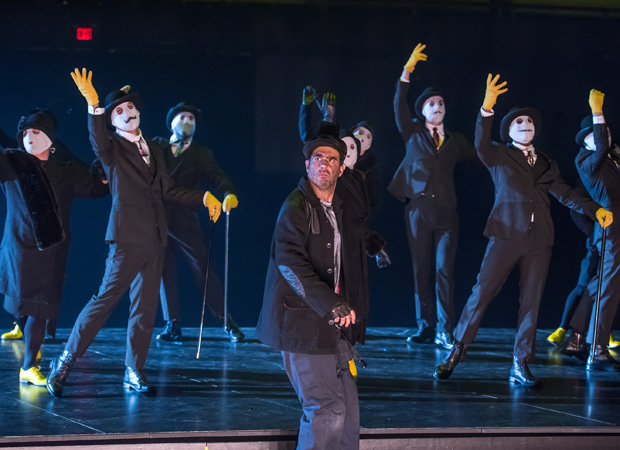 The Hairy Ape
In a year that included a wide variety of Eugene O'Neill revivals, ranging from The Emperor Jones at Irish Rep to a solo Strange Interlude, Richard Jones's jaw-dropping Old Vic theater production of The Hairy Ape at the Park Avenue Armory is the one that will register as unforgettable. This enormous staging took up the Armory's entire drill hall, complete with gargantuan set pieces by Stewart Laing that glided on and off a conveyor belt encircling the seating area. Jones expertly captured the sardonic tone of O'Neill's expressionistic nightmare of a play, with Bobby Cannavale doing his best work to date as Yank, a workingman humiliated by the world in his quest to achieve the American dream.
---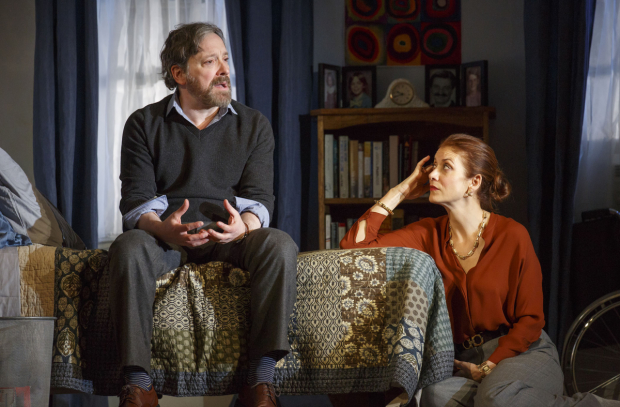 If I Forget
Long-simmering resentments within a family are the stuff of great drama, and Steven Levenson's If I Forget is a truly great drama. Set in the months before and after 9/11, the work follows a trio of siblings as they navigate the events of the past and their current Jewish identities as cracks start to develop within their familial structure. Daniel Sullivan's staging was highlighted by excellent performances from Jeremy Shamos, Kate Walsh, and Maria Dizzia, but it's Levenson's smart, authentic dialogue that proves the play's muscle. Hopefully it will get the longer life it deserves.
---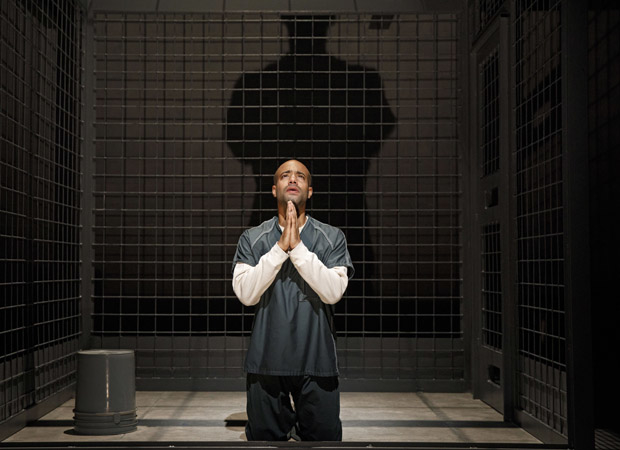 Jesus Hopped the 'A' Train
No one writes about religion and class with such multifaceted realism as Stephen Adly Guirgis. Mark Brokaw's revival of this 2000 drama about the existence of God and the criminal justice system was as thrilling as riding between subway cars at full velocity, and Guirgis's poetic, profanity-laced prose has never sounded better. Most remarkable was the fact that the two leading men came into the process relatively late. Edi Gathegi joined the company as charismatic serial killer Lucius Jenkins during the later stages of the rehearsal period, while Sean Carvajal, who played the leading role of Angel Cruz, entered the cast during previews. Their performances were nothing short of heroic.
---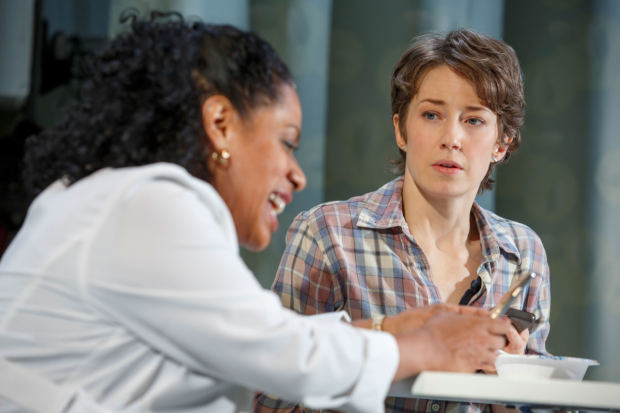 Mary Jane
Extreme realism permeated Amy Herzog's delicate drama at New York Theatre Workshop. Her richly layered script was peppered with tiny details that only someone with experience would know. Anne Kauffman's mysterious production featured sets, costumes, and lighting that were appropriately lived-in, and Carrie Coon's breathtaking performance in the title role, as a mother dealing with a chronically ill child, was so authentic that you didn't even realize you were watching an actor perform.
---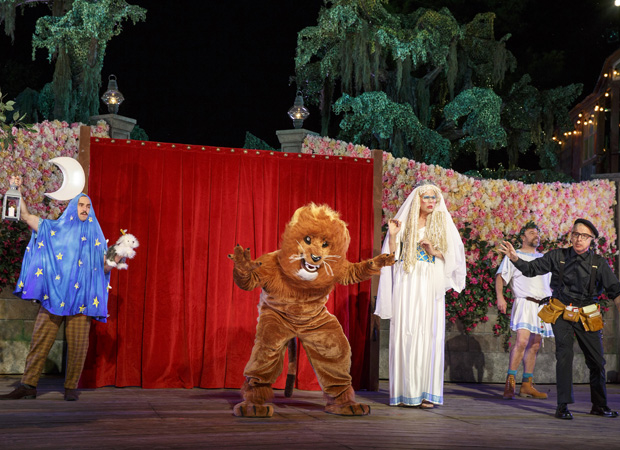 A Midsummer Night's Dream
This summer's free Shakespeare in the Park series was dominated by the media circus surrounding Oskar Eustis's Trumpian reimagining of Julius Caesar. Daring and occasionally thrilling as it was, Lear deBessonet's shimmering Midsummer was the season's highlight, filled with a chorus of senior citizens as fairies, Annaleigh Ashford running amok over David Rockwell's beautiful playground of a set, Danny Burstein making a most wonderful ass of himself as Bottom, and a rendition of Pyramus and Thisbe that will never be equaled in terms of its foot-stomping hilariousness.
---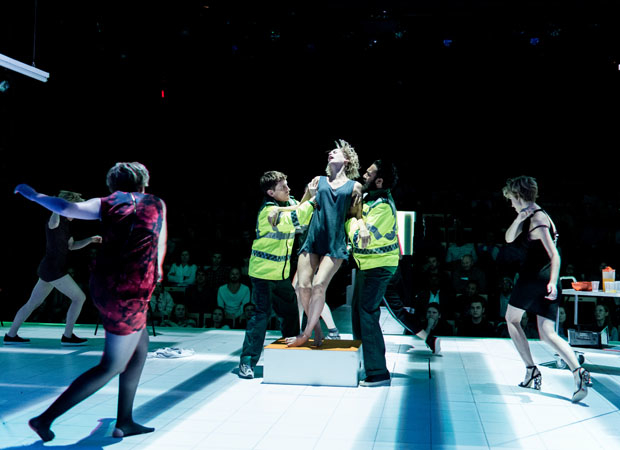 People, Places & Things
Denise Gough. Denise Gough. Denise Gough. Few performances this year were as thrilling as her turn as Emma, an actor addicted to the highs of her profession, as well as nearly every drug you can think of. But Gough was just one of many highlights in Jeremy Herrin's electrifying production. In its most memorable moment, Herrin and choreographer Polly Bennett use strobes, their leading lady, and an ensemble of actors dressed to look exactly like her to create a vivid representation of the detox process in all its stages. Duncan Macmillan's script is just as uncompromising, throwing in a thoroughly unexpected twist during a climactic scene that makes us question everything that came before it.
---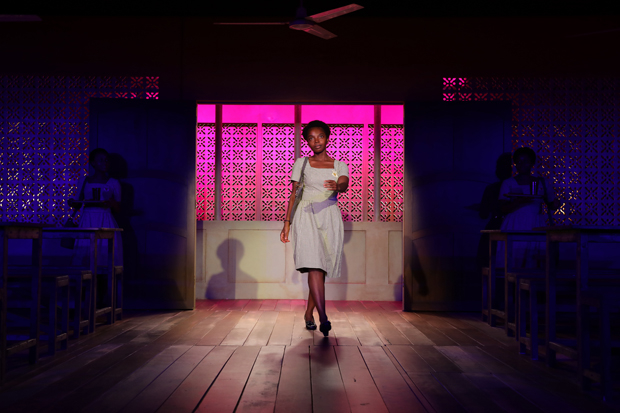 School Girls; or, The African Mean Girls Play
Scene-stealing actor Jocelyn Bioh (Everybody, In the Blood) astounds with her debut play, a dark comedy set in a Ghanaian boarding school where the reigning Queen Bee must contend with a beautiful new student as they vie for a spot in the Miss Ghana pageant. Bioh's trim script is as hilarious as it is devastating, and more importantly, trusts its audience to connect the dots. Rebecca Taichman's letter-perfect production, with wonderful performances from its entire ensemble (but especially leading ladies MaameYaa Boafo and Nabiyah Be), starts at 100 miles per hour and keeps on going, introducing us to a new and original writer's voice in the process.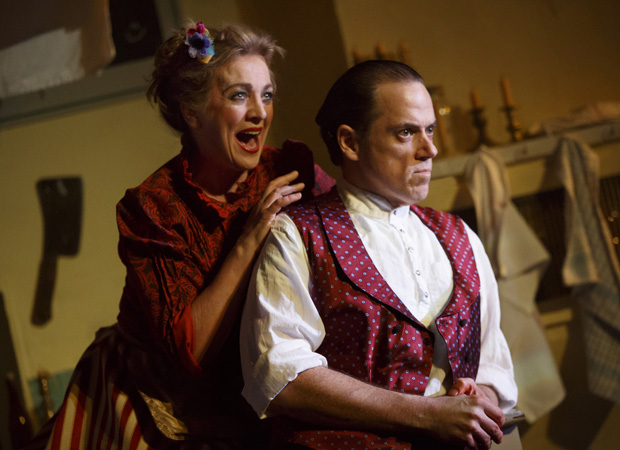 Sweeney Todd: The Demon Barber of Fleet Street
Stephen Sondheim and Hugh Wheeler's masterpiece has never been scarier than in Bill Buckhurst's massively minimal revival, which re-creates the interior of a historic London pie shop tile by tile within the Barrow Street Theatre. The original leads — an absolutely terrifying Jeremy Secomb and a note-perfect Siobhán McCarthy — kicked off the run to roaring acclaim, and replacements Carolee Carmello (as Mrs. Lovett) and Norm Lewis and Hugh Panaro (both as the title character) have delighted and thrilled audiences with their devilish performances. The delicious production is still running at Barrow Street, and the show's signature pies, served before every show, are pretty tasty too.