Gentleman's Guide Star Lauren Worsham to Perform With Her Band at Knitting Factory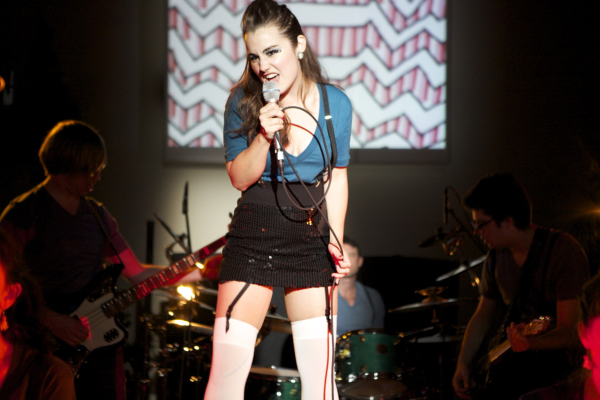 Tony nominee and Drama Desk winner Lauren Worsham (A Gentleman's Guide to Love and Murder) is set to perform with her band Sky-Pony at the Knitting Factory on November 13. The concert event will be a carnivalesque evening that also features the acrobatics of 2 Ring Circus and Weezer cover band Surf Wax America. The evening will also include tarot readings and face painting.
Brooklyn-based band Sky-Pony "merges lush, danceable indie-pop with burlesque-inspired performance art," and incorporate costumes, choreography, and projections into its shows. In addition to frontwoman Lauren Worsham, the band features her Kyle Jarrow, Kevin Wunderlich, Lizzie O'Hara, Kristine Piacentile, Jessi Suzuki, Perry Silver, Eric Day, and David Blasher.
2 Ring Circus is described as "a theatrical experience that is taking the Great White Way to new heights."
For tickets to see Sky-Pony at the Knitting Factory, click here.