Theatre for a New Audience Season to Include Pericles Directed by Trevor Nunn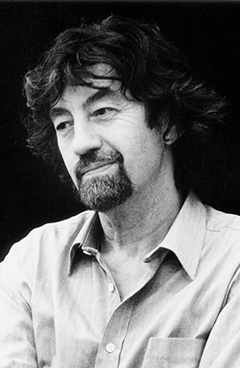 Theatre for a New Audience has announced its 2015-16 season, titled Inimitable Voices, which will run at the Polonsky Shakespeare Center, in Brooklyn. The season will include four plays by major American and European authors.
The season will open with New York City Players' Isolde (September 6-27), a new American play about memory, identity, the ephemeral, and infidelity, written and directed by Richard Maxwell. Then Trevor Nunn will direct Shakespeare's Pericles (February 14-March 27). Nunn is a Tony- and Olivier Award-winner and former artistic director of the Royal Shakespeare Company and Royal National Theatre.
The second half of the season will feature Thornton Wilder's adaptation of Henrik Ibsen's A Doll's House and August Strindberg's The Father in rotating repertory from May 4-June 8. Arin Arbus, associate artistic director, Theatre for A New Audience, will direct. John Douglas Thompson is set to return to Theatre for a New Audience to play Torvald in A Doll's House and the Captain in The Father.
Founded in 1979 by Jeffrey Horowitz, Theatre for a New Audience produces Shakespeare alongside other major authors from the world repertoire, such as Harley Granville Barker, Edward Bond, Adrienne Kennedy, Wallace Shawn, and Branden Jacobs-Jenkins. Theatre for a New Audience has played off and on Broadway and toured nationally and internationally.
For tickets and more information, click here.