Sydney Lucas, Robert Fairchild, Emily Skeggs, Megan Fairchild, and More Win Theatre World Awards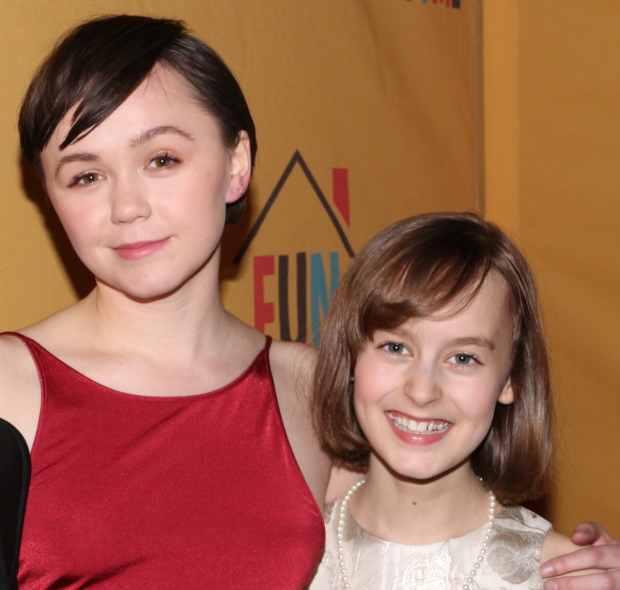 The recipients of this year's 71st Annual Theatre World Awards, the oldest award given for a debut performance on or off-Broadway, have been revealed.
In alphabetical order, the winners are Geneva Carr (Hand to God), Daveed Diggs (Hamilton), Megan Fairchild (On the Town), Robert Fairchild (An American in Paris), Sydney Lucas (Fun Home), Karen Pittman (Disgraced), Emily Skeggs (Fun Home), Colin Kelly-Sordelet (The Last Ship), Benjamin Scheuer (The Lion), Alex Sharp (The Curious Incident of the Dog in the Night-Time), Micah Stock (It's Only a Play), and Ruth Wilson (Constellations).
Leanne Cope of An American in Paris will be presented with the Seventh Annual Dorothy Loudon Award for Excellence, with Chita Rivera (The Visit), receiving the 2015 John Willis Award for Lifetime Achievement in the Theatre.
This year's ceremony, hosted by journalist and author Peter Filichia, will be held Monday, June 1, at 7:45pm at Broadway's Lyric Theatre.