George Takei Musical Allegiance Completes Its Broadway Cast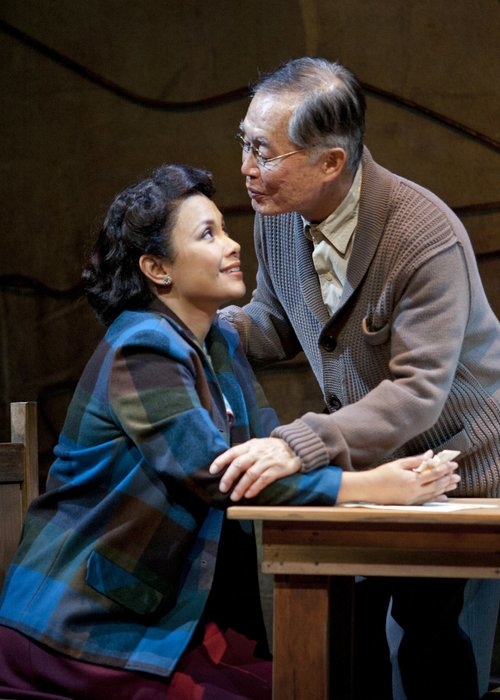 Allegiance, a new musical starring George Takei (Star Trek), Telly Leung (Glee), and Tony winner Lea Salonga (Miss Saigon), has announced complete casting for its upcoming Broadway run. Performances are set to begin at the Longacre Theatre on October 6 in advance of an official November 8 opening.
As previously announced, Takei will star as Sam Kimura/Ojii San in his Broadway debut, along with Leung in the role of Sammy Kimura, and Salonga as Kei Kimura. Joining them in the cast will be Katie Rose Clarke (Wicked) as Hannah Campbell, Michael K. Lee (Pacific Overtures) as Frankie Suzuki, Christopheren Nomura as Tatsuo Kimura, and Greg Watanabe (Only the Brave) as Mike Masaoka.
The ensemble will feature Aaron J. Albano, Belinda Allyn, Marcus Choi, Janelle Dote, Dan Horn, Owen Johnston, Darren Lee, Kevin Munhall, Manna Nichols, Autumn Ogawa, Rumi Oyama, Momoko Sugai, Sam Tanabe, Elena Wang, Scott Watanabe and Scott Wise.
Inspired by Takei's true childhood experiences, Allegiance is set during the period of Japanese-American internment in World War II. The musical features a book by Marc Acito, with music and lyrics by Jay Kuo. Olivier Award nominee Stafford Arima directs.
For tickets and more information, click here.